MediaStorm: RAPE of a NATION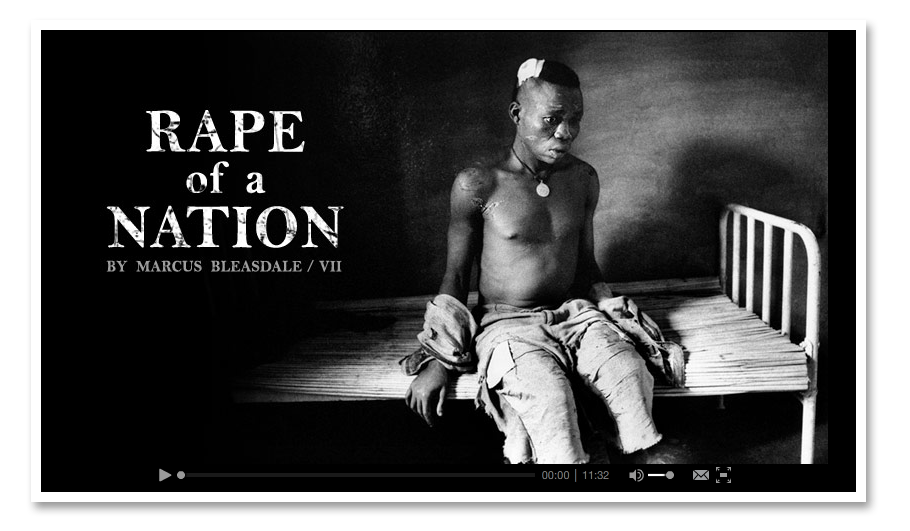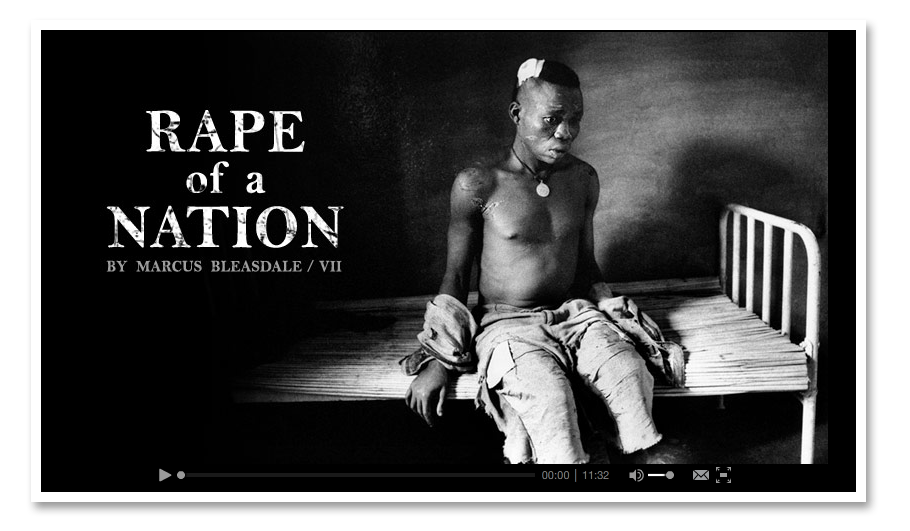 One of the most amazing site on the net for photojournalism is MediaStorm.com. This site is home to amazing group of multi-media slide shows. By multi-media I mean that these are shows have audio and some video mixed in them.
One of the strongest shows to be posted in awhile is Rape of a Nation, a photo essay by Marcus Bleasdale. This is a heart rinching essay on the Democratic Republic of Congo (DRC). IRC reports that as many as 45,000 people die each month in the Congo. Marcus paints a moving story of the hopelessness and the strugles of the people of the DRC. Stop now and take your time and watch this video. It will haunt you, but in this case, that is a good thing. View it HERE.
Now, after you have view the video above, learn about the man who made this and the other videos possible. The brains behind this is Brian Storm. Brian's vision is to give a platform for photojournalist to tell in depth stories that might not otherwise be aired. He started MediaStorm in 1994 when he was a grad student and was frustrated by the lack of depth he saw in print journalism. I don't need to go into more, the video interview below covers it indepth. Not the quality that Brian is used to but effective…albeit a tad long.
FaceBook Comments
comments