"Ten More" More ideas from David duChemin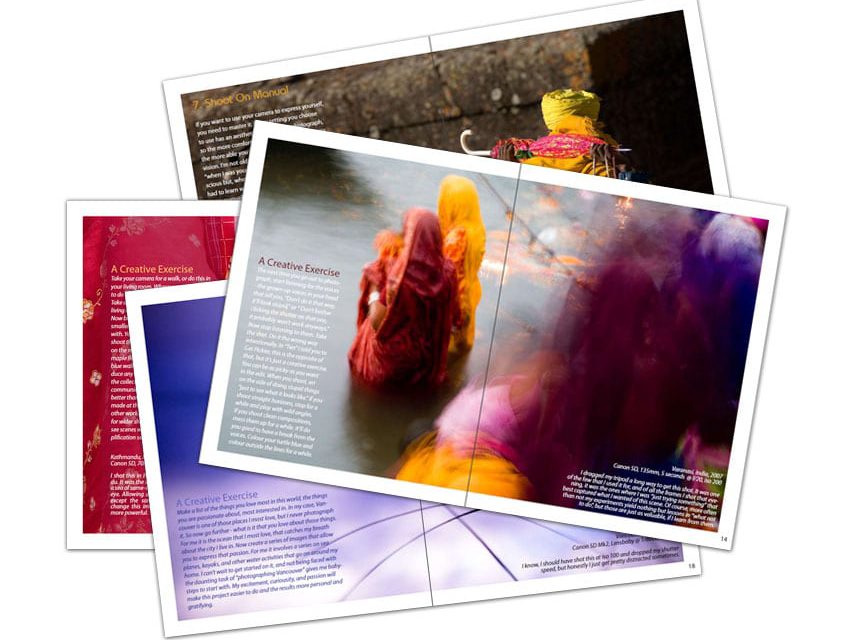 David does it again. He scores a hit with his follow up to "Ten". "Ten More" is an additional 10 ideas to help growing photographers. Let me take that back, these are great exercises for even the best photographers out there. They are creative steps to improve photography as well as ways to keep your creative edge sharp.
David takes the photographer and relates with him in an almost an pastoral feel. As if he is sitting over your shoulder coaching you as a mentor. Ten More doesn't just suggest you get closer or shoot with the heart, it gives you practical ways to accomplish this. Each suggestion is followed up with a Creative Exercises. These are practical ways to ramp up your skills or blow the fog of creative stagnation out of your head. The bonus is all this is done with a back drop of David's stunning images! It is a 35 page ebook that is a steal for only $5. Well worth the money to help you break your creative block or push you to a new level in your photographic skills. Buy yours today HERE.
FaceBook Comments
comments