Depth of Field: Ami Vitale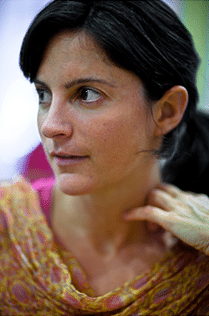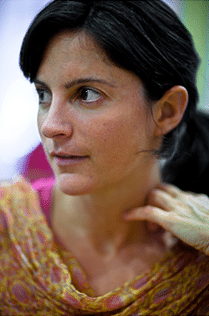 This past September we where fortunate to have Ami Vitale as a guest instructor on our Ladakh Lumen Dei photo workshop. It was a great experience and I deepened a friendship. Hear me when I say, Ami Vitale is the real deal. She is a true, in the trench, get dirty photojournalist; And she's one of the best out there. She's tough, street smart and incredibly talented. But she's also sensitive and very caring about the people she's around. I don't mean other photographers, though she is that as well. I mean, to the people she's in and among photographing. I learned a lot from her over those two weeks. Ami taught me to slow down, and not just photograph the moment but to enjoy and savor.
Our paths first crossed many years at a Any Thing Mac, a local Mac repair shop in New Delhi.  Ami was covering Kashmir and I was living there and we both had Mac issues. I had no idea who she was. I thought to myself, this little lady is going to get her self blown up if she's not careful. I think she was thinking something similar about me. This last September was the first time we actually got to shoot together. I certainly hope we get to do it again.
Ami's work has appeared in all the top magazines; National Geographic, Newsweek, Time and more. She was named Magazine Photographer of the Year by the National Press Photographers Association, and Photo District News recognized her as one of 30 image makers of the future.
Visit her website and gallery HERE.
I hope you enjoy this interview with photographer Ami Vitale.

FaceBook Comments
comments