James Nachtwey: An Opportunist or An Opportunity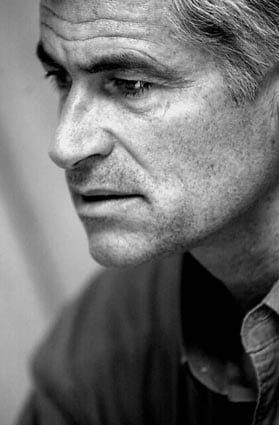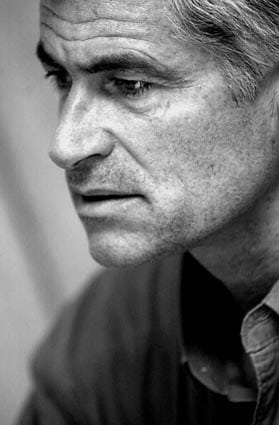 This weekend I became somewhat frustrated with the photographic community. To be more precise; I became frustrated with a small, vocal, fraction of the photographic community. Attention was drawn to a blog post by an associate of James Nachtwey. Nachtwey, if you don't know, is one of today's premier war photographers. He is a turn-of-this-century version of Robert Cappa. The man is a virtual legend in photojournalism spheres. This past weekend Jamie Rose an international freelance photographer based in Washington, D.C wrote a blog post stating that James Nachtwey was looking for an intern. Now you would think, young wannabes photojournalist would jump at this opportunity. The requirements for this position were short but detailed. At first read the list seemed intimidating. But after reading it over again I realized the list was specialized, but not that difficult to find in today's photographic world. Here is what he asked for:
"Typically we ask for a 2-3 day, 3 month commitment. Tasks vary from day-to-day, and while some might be menial, all are vital to the running of very busy and small studio. The candidate should be well versed in Photoshop (non-destructive editing, layer masks, spotting) and the ability to use a Wacom tablet would be a big asset. Some knowledge of digital asset management and basic office skills would be valuable as well. School credit is available if applicable."
Here is the catch: it is an unpaid internship. Now what could be wrong with an internship like this? In my mind nothing. I remember in university looking through the posted journalism internships and wishing for a paid internship. They were few and far between. But, the fact that it is unpaid seem to bother a whole host of photographers and blog readers. They seem to think an unpaid internship was tantamount to slavery. Seriously, one person actually wrote, "at one time slavery was common & legal. Doesn't make it right. We're judged by what we do in spite of what is common." Please, give me a break.
Let's put this in perspective. James Nachtwey could actually put an ad in any photographic magazine or any publication, for that matter, and tell people he's charging X-thousand dollars to allow someone to come and work with him three days a week for three months. A workshop of sorts. He would get it in a heart beat. But here, he's offering to allow some young upstart to work with him in his studio for three days a week for several months and to soak up his knowledge and experience and people are griping and complaining that it should be a paid internship and that he is some sort of slave master. This is ridiculous.
I remember years ago during my father complained that these "young people today" expect things to be handed to them right out of college. I remember when there was a big fuss how graduates could not get jobs that paid them enough money to buy a new house right out of university. My dad told me how long it took him to buy a nice home. His point: people don't want to work anymore. I think this may be what's happening here. I don't think these photographers are hungry. I mean really hungry to learn and to sit at the feet of masters of the craft. This I think, is where the democratization of photography through the digital medium has hurt us. We're all equal. Well I got news for you, we're not. There are good photographers out there and there are great photographers out there and there are crappy ones. The 5D MKII in everyone's hands doesn't make anyone a great photojournalist or even a good photographer. There are hungry photographers out there that will work for nothing for a time and then there are others that will sit back and wait for opportunity to come to them. I put my money on the hungry ones.
Yes, it would be nice if it was a paid internship. But give me a big fat stinking brake break, it's three stinking days a week with one of the worlds best photojournalists and people want to turn that down because they want 15 bucks an hour. It's time, to wake up and smell the developer. It's a cold cruel world out there; you want to get good at your craft ? You better take everything that comes your way and stop your complaining and start packing your lunch and tightening your belt.
FaceBook Comments
comments