Heber Vega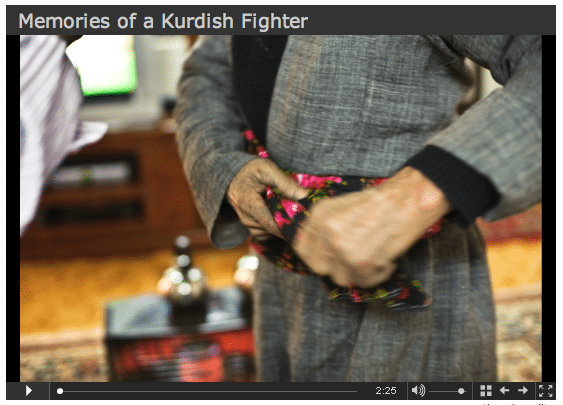 To review; I have seen that many NGOs (Non-Government Organizations aka not-for-profit organizations), especially the smaller ones, have less financial resources to be able to bring a pro photographer to fly into their country, shoot images for them for a few days. The funds just are not there. So I came up with this magical idea of teaching the NGO to "eat their own dog food" as it were. That is – every NGO lives by the old adage that "Give a man a fish and feed him for a day or teach him to fish and feed him for a lifetime."  So I came up with this brilliant idea to teach NGOs how to fish. I am trying to teach the smaller NGOs (or larger ones if they want) to learn to see their stories, shoot the images and then tell the story through a photo essay that they can post on their own website. This past trip to Iraq was a chance to try this out. I had three teams ready to learn how to do just this.
So the assignment was that each student had to come up with a photo essay by the end of the 5 day course. This was harder than I expected and I learned a lot that I will change the next time I do this. For one, not all the NGOs had their projects in the same location that the class was held. Some had their work many miles away and made it impractical for them to do an assignment that related to one of their projects. So several just picked good stories that they could tell that would give the the practice. Such as Heber Vega with Millennium Relief and Development Iraq.
Heber and his team run an amazing women's center in Suleymaniye. I wish it had been running while I was there. The building was amazing and the programs seemed well run. But it was closed for several reasons not the least of which was it was winter and the center was not heated. So Heber decided to do his essay on a former Kudish Peshmerga Freedom Fighter he knew in the city. For his first essay I think Heber did an outstanding job. He bit off a huge chunk as he decided to do a essay that used captions. This is not easy to do in Soundslides Pro. But I think he pulled it off. Tell me what you think?
FaceBook Comments
comments