Exposed: India in 3D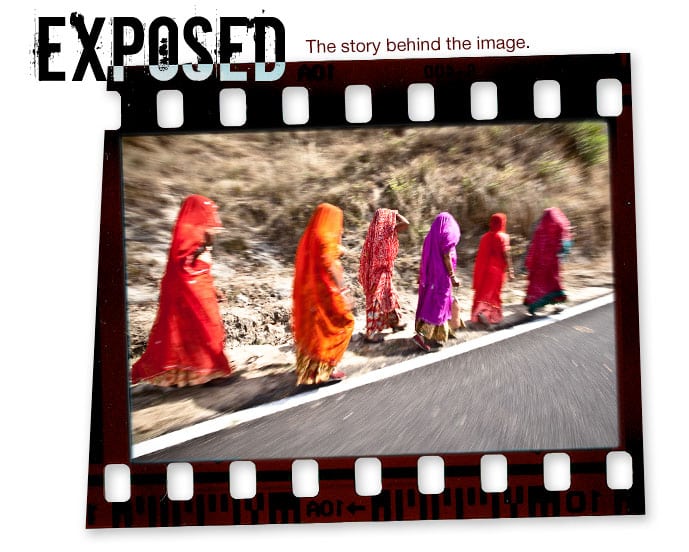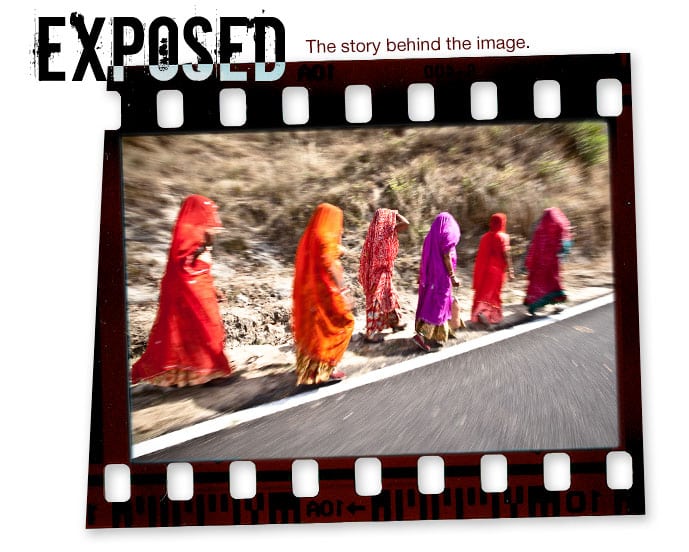 "Exposed; The Story Behind the Image" posts pull the covers back on how some of my favorite images were made. The image above is fun. It has a surreal 3D effect which, if truth be known was a combination of luck and skill. Left unexplained, you might think I used a Lensbaby on it, but in fact I didn't.
The image is of six Rajasthani women walking along the roadside to the Kumbh Mela festival in India.


As I was traveling, I saw many ladies in colorful saris walking along the road and I knew this was a photo opportunity. I was sitting in the front of a packed "Vickram" — a large auto-rickshaw or tuk-tuk — so I knew the only option was to snap a shot while on the move. I wanted a certain amount of motion blur so I shot it at 1/40 sec. I knew this was the right speed because I shot several other sample images along the road. It was not a huge amount of skill, but a few minutes of preparation that led to knowing this was the right speed to shoot. I also knew, from experience, that by shooting at a slower shutter speed, by panning the camera from right to left, and by using the Vickram's forward movement, the ground would blur into a circular pattern.
What I did not know was that if any object or person was found to be on the axes of the rotation, they would be sharp. Sharp objects or people against a blurred background ends up creating an artificial 3D effect.
Like many great photographs, it is a combination of luck and knowledge.
FaceBook Comments
comments