Depth of Field: Jasmine Star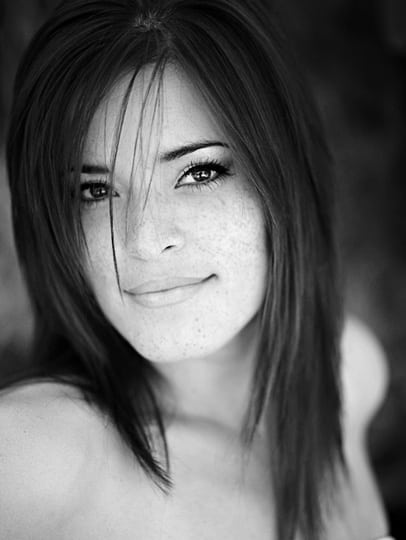 Jasmine Star is a real person. By that I don't mean to imply that she was thought to be some fictional character. What I mean, is that for someone who has rocketed to fame in a few short years as she has, she has maintained a grip on reality. She's not pretentious. I did not find her to be egotistical or unapproachable. Jasmine Star is real. I feel like in this interview, even though it was only one hour, you will get to know her. Jasmine is one of the most respected and sought after wedding photographers in the United States. She has one of the most popular blogs on the net. Yet, she maintains a realistic view of the world around her and is eager to help her clients as well as other photographers. To put it simply, she is a nice lady.
Take a few moments and drop by her blog. Just reading a few of the post you see the honesty that comes out. She talks about her work, her struggles with clients, her husband and yes, even her dog, Polo. For someone who picked up a camera just a few short years ago she is amazingly talented.  The only thing I have against Jasmine is that this interview costs me about $1500. Jasmine is in love with the 50 mm 1.2 lens and her love was infectious. After the interview I played with the 50mm 1.4 while in India and new I had to get the 1.2. I did and I love it but, OUCH!
I think you'll enjoy this interview as much as I did.  Just stay away from Amazon.com afterwards.
[audio:http://traffic.libsyn.com/depthoffield/Jasmine_Star_DoF.mp3|titles=Depth of Field|artists=Matt Brandon and Jasmine Star]
FaceBook Comments
comments