Wallpaper: June 2010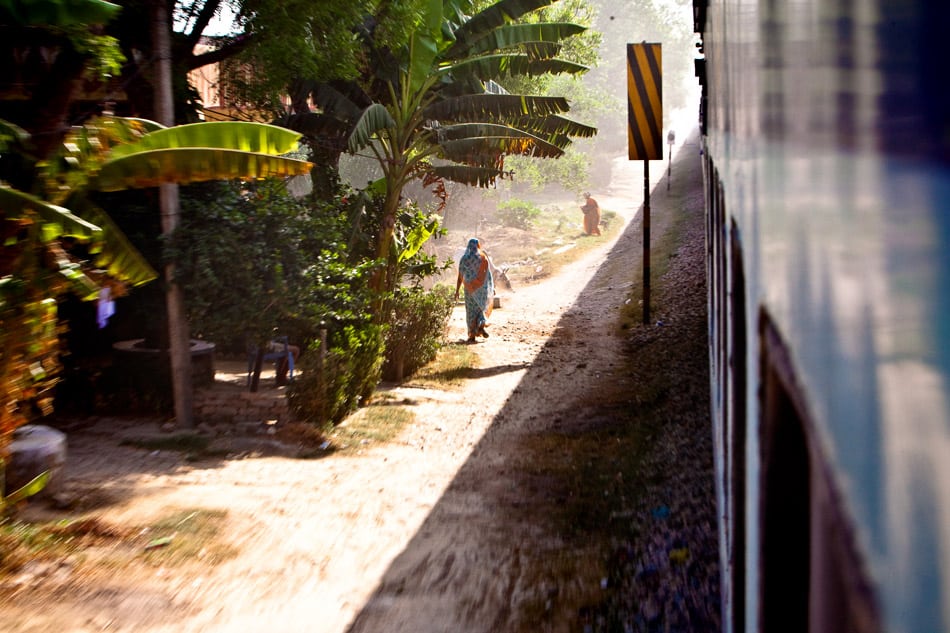 This month's wallpaper is a fun image I shot in India while traveling by train from Delhi to Hardiwar. I wanted to get a shot that showed the train as well as the countryside. The train was important as it gives context and an integral part of the visual story. The countryside without people would have been be just countryside. Contrary to what most people may think, outside of a few banana trees India's northern countryside looks about like anywhere else on earth. So I needed to have some people with indigenous clothing or some other object that said " this is India". When you shoot from something like a train, about half the images or more are unusable. Finally, just about the time I was considering packing it in, I saw this woman and the banana tree appearing fast from up ahead. I leaned out as far as I could holding on to the train with my left hand. I had my camera balanced on the upper part of my left arm and triggered the camera with my right hand.  Whether it was a combination of skill or just plain luck, I got what I wanted.
Now, I want to share it with you as this month's wallpaper. I hope you enjoy it, be sure to tell your friends.
FaceBook Comments
comments