Geotagging: Just Because We Can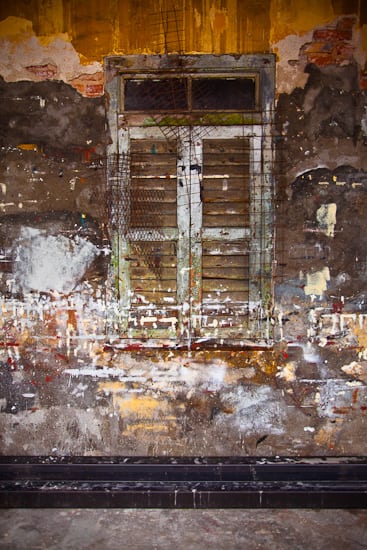 For most people the fun thing about geotagging, or adding the gps coordinates to a photo is simply because you can. But there are some practical uses. I have a client that hopes to create a database of their projects around the world. In this database they might store information and names of staff that are working on certain project, the area that the project centers around, they might even list the some of the ethnocultural groups in the projects area of influence. This type of application of geotagged photos is new (at least to me). Up till now the only real reason to geotag a photo was because we could, or to show friends and family where you had traveled on your last vaction. My client for this next trip want their images geotagged. So even though my client does not wish to have their name in my blog they have granted me the right to post a few select images and show where these images were taken. To do this I will be using my iphone 3gs, an iPhone app called Geotag Photos by Jindrich Sarson (not very creative, but descriptive) and then on my MacBook Pro some software called GPSPhotoLinker by Early Innovations as well as Lightroom and of course my Canon 5DMKII.
There are many Geologging apps for the iPhone, I chose Geotag Photos because of one important feature that I only found with this application. It is the ability to file share the GPX file. A GPX file is the file that all geo-logging software creates that contains the navigational coordinates and timestamps.
There are plenty of blogs that explain how-to geotag your photos. This is not new. So I will abbreviate my process for you. The in short it goes something like this:
You open up Geotag Photos on your iPhone, you sink your camera's clock to the time in the application. Geo-tagged photo gives you options on how often it will takes coordinate readings. I set mine to every two minutes. It saves a little bit of battery life and I don't think I'll be moving around that much. Then I head out and start shooting. At the end of the day, I return and download my photos into Lightroom as I would normally do. While my photos are being downloaded and converted to DNG files, I open up iTunes and sync my iPhone. In iTunes I go to the image of my phone on the left sidebar and then click the "App" tab for the phone. In the App window, scroll down to the bottom and you will find a small window that allows file sharing for certain apps. Geotag Photos is one of those applications.  I then locate the GPX file that I've named in Geotag Photos and I simply drag it to the desktop. At this point I open up GPSPhotoLinker. This is the software that will merge the GPX data into the DNG files. I take the GPX file that I saved to the desktop and drag it into GPSPhotoLinker. Then I find the folder with my newly downloaded DNG files and drag those two GPSPhotoLinker as well. Then I hit the batch process button and all of the navigational data in the GPX file is now embedded into the DNG photos. At this point it's just a matter of opening Lightroom and selecting all the photos that I just downloaded, right click, select "read metadata" of the photos and then Lightroom updates the the new metadata. The cool think about using GPSPhotoLinker is it not only adds the navigational coordinated, it also adds the city, state and country when the image was taken in to the IPTC fields.
There are plenty of options for geo-logging applications and desktop apps that will sync your GPX files back to your photographs. But the process remains pretty much the same. Until Canon comes up with a GPS embedded in their DSL are this cumbersome process will remain the same.
You will notice the photos that I shot today have a small Google type pin icon in the lower right-hand corner. This is from a very clever plug-in by Dave Stivens.  If you click on the icon a Google map appears in a lightbox style window. I love the effect and how unobtrusive it is. The problem is this plug-in conflicts with my other plug-in that I use to get the same effect with most of my photos posted in my blog. So after a few days, I will disable Stiven's plug-in. Unless someone can figure out what the conflict is and we're able to fix it.
I'll be posting my itinerary on Friday. I hope to be able to post photos now and again and reflect on my trip while I'm gone, but I'm not sure what kind of Internet access will have available.
FaceBook Comments
comments