Confessions of a Seasoned Traveller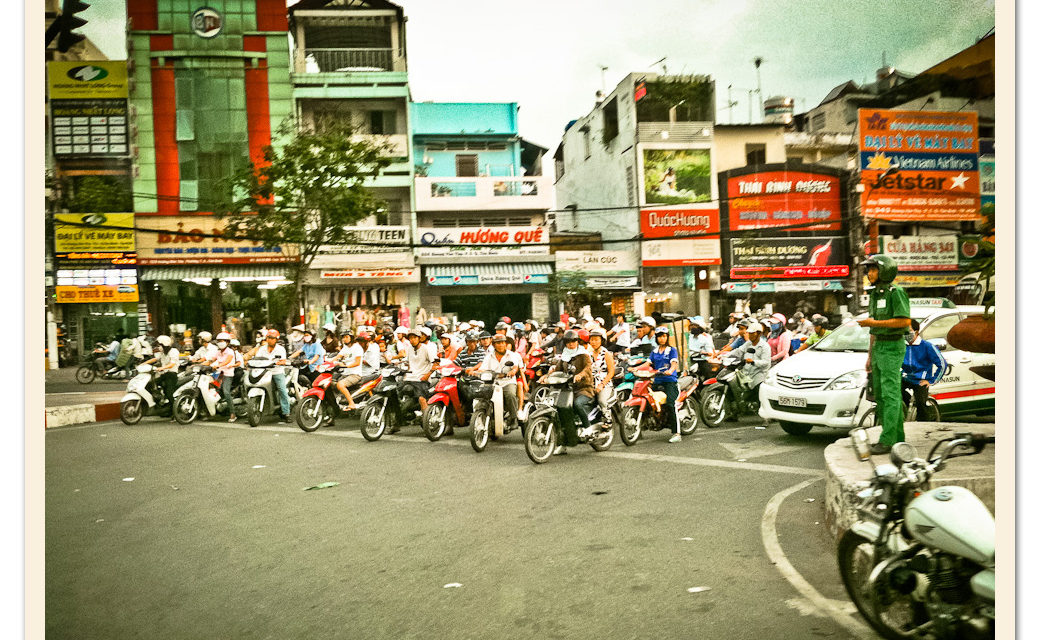 A few iPhone shots along the way to our hotel. The only part of Vietnam we have seen yet.
It could have gone worse, but I am not sure how. The day started with forgetting my iPhone at my house and having to have the taxi turn back around. This put us a little behind schedule, not bad, but it set the tone for the rest of the day. We stood for what seemed like forever in the AirAsia queue for Ho Chi Minh City (HCMC), but that was sort of expected, after all it is AirAsia. Once we made it up to the check in counter the normal questions were asked. They wanted to see our visa for Vietnam. We told them it was visa on arrival. So, we got our boarding passes and we were off.
After arriving into Vietnam we went to the line to get our visas. The first clue something was wrong was they needed photos, we didn't have any. Then they wanted our letter from the government, an invitation of sorts. But we don't have one, after all it was suppose to be a visa on arrival.
So, tonight, we are staying at a transit hotel in HCMC without our passports and under what is effectively "house arrest". We are told we can not leave the hotel until they come to get us with our new visas tomorrow.
This was a neophyte traveler's mistake. Not a mistake a seasoned traveler like me is ever suppose to make. I hesitate even to write this post as it is so embarrassing. But the fact is, mistakes happen to us all, even the most seasoned travelers. The question is how you handle them. We worked it out with the Vietnamese customs and immigration officer by being calm, humble and quite frankly contrite. After all the system maybe silly, but it is their system and I was the one that messed up.
FaceBook Comments
comments