Depth of Field: Esther Havens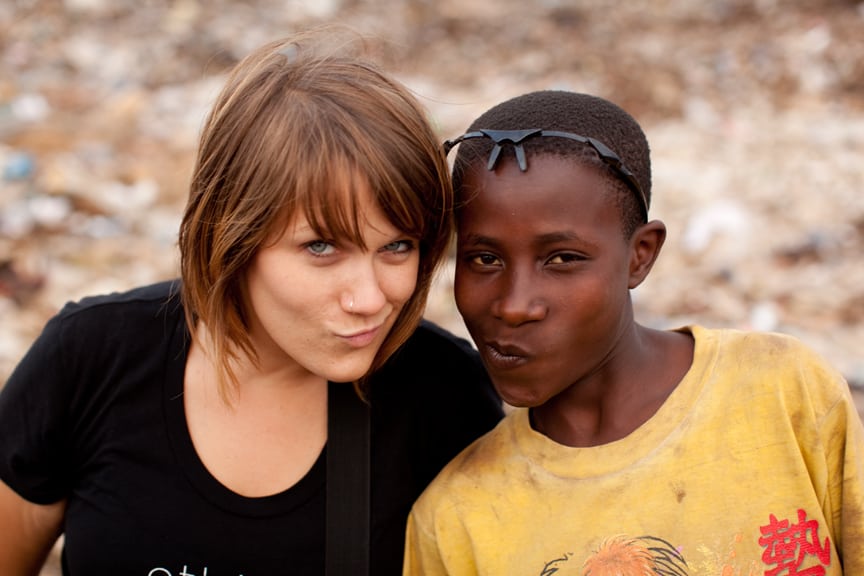 In this Depth of Field I speak with Esther Havens. Ether Havens is a Humanitarian Photographer. She captures stories that transcend a person's circumstances and reveal their true strength. For many years she has worked on social-awareness campaigns with organizations such as charity: water, TOMS Shoes, Concern Worldwide and A Glimmer of Hope. Her images compel thought and challenge action. She has traveled to over 45 nations in the last 10 years — and she'll keep going until she sees that every person on the planet has access to education and clean drinking water. At heart, she is a connector, fostering relationships across continents, cultures, industries and perspectives. While not traveling, Esther calls Austin, Texas home.
This interview is destined to be a classic. Esther and I have been trying to set up this for over a year. When we finally got our schedules to match up we made up for lost time. Esther speaks openly and frankly from her heart and shares her concerns of the current trends in humanitarian photography. She speaks honestly about her values and where she thinks the ethical line should be in this type of photography. She is unabashedly a Christian and views the world from this point of view. This interview is full of opinions and thoughts that will no doubt challenge anyone interested in photographing the poor and less fortunate of this world.
Check out Esther Havens' photo stories and website HERE. Follow here on Twitter HERE.
As promised, here are some of the organizations and websites that Esther is passionate about. Please take some time and check them out and see what they are doing. You can check out Esther's work on these sites as well.
The Adventure Project
Raven + Lily
Africa New Life
charity: water
A Glimmer of Hope
Concern Worldwide
Check out this other interview by Blake Mycoskie of TOMS
A personal note from Esther Havens:
I know these are my opinions and not everyone will agree with me. I just want everyone to know that this is where I'm at right now and I am growing everyday as a storyteller and believer in Jesus. I don't think it's wrong to have beautiful imagery of people on your website. I just have a huge problem with poverty porn (starving children w/ flies, evoked sadness) I feel like the least we can do for those who live in poverty is let their name and story be known and give them dignity in an image. I don't have names for every single person I've met, but I sure do try my best. There are those images you just have to shoot and "capture the moment" before it's gone. I get it. But why is that moment so important to us? Is it worth damaging a relationship? When we walk around in a developing country with a camera, what is going through our minds. Do we seek to build relationships or look for the best shot for our websites? It's time to change things with our camera and I believe the start is not to use poverty for our own gain. It's time to do heart checks and make sure we are in the right place before we step on a plane to a place we've never been before. I am with you in all of this and learning every single day from the mistakes I've made and the people it's hurt along the way. My hope is that I grow to a place where I can truly give myself up for others. To see their needs above my own.
You can listen to more Depth of Field podcasts HERE.
FaceBook Comments
comments