Even Mug Shots Can Be Enjoyable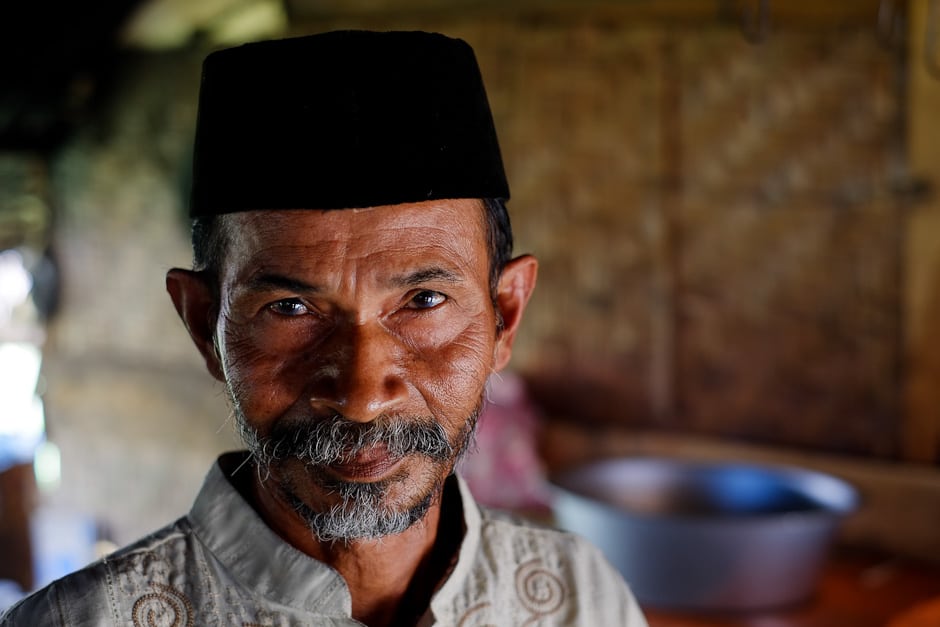 The weekend is over and we made up for lost time. Today was spent shooting hours of video. We are focusing on the story of young man who lost seven of his ten brothers and sisters to the tsunami. He had an amazing come back and has gone on to help thousands of families in Aceh. That is all I am going to say, as I don't want to spoil the story for you. Around noon when we broke for lunch we received an invitation to a kenduri or feast to celebrate the Prophet's birthday. It's either really early or very late for 2012. According to the web calendar I checked, his birthday was Feb 4th. Anyway, it was a party and it was fun! We has all kinds of food; fish, goat, beef and all spicy hot!
The locals folks saw our cameras and immediately wanted their pictures made.  If you don't want to become the village photographer, leave your camera in it's bag. But I wanted to give back to these folks since they had just fed us a huge spread! So we quickly began snapping a few mug shots. There were way too many people to spend any real time roaming around looking for dynamic images. The fact was, we were on break and on someone else's dime, we couldn't spend all day photographing the kenduri.  Many of the images would quick "snaps" that I will print, give to the NGO and then delete off my computer. Right when I thought, this mug shot factory was getting old, we entered into the kitchen where the men were cooking (the men cook the meat and the ladies cook the veggies). It was 1:30 pm and the sun was as high as it could be – bright and harsh. But it was also bouncing off the ground and off the wooden walls and drenching the kitchen with a beautiful soft, wood kissed glow.
I love my job.
FaceBook Comments
comments