My day for aday.org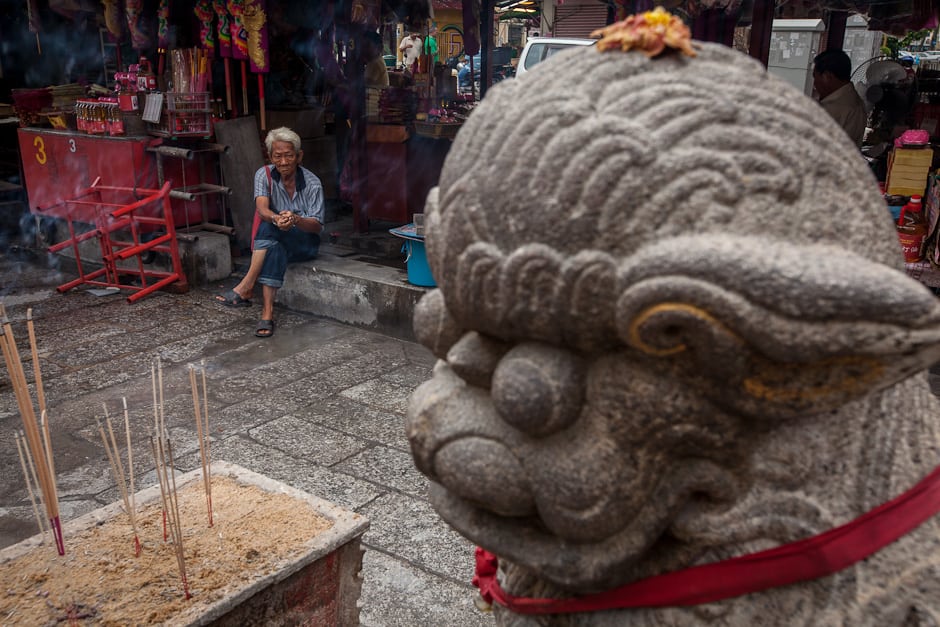 Today was the day the world was asked to take 10 photos of our life and share them. The brain child of aday.org. I headed out early in hopes to avoid the heat. As it turns out, today was cloudy and rather cool. But I still was not feeling my best so I wanted to make a quick day of it. I headed to one of my favorite places, the Goddess of Mercy Temple in downtown Georgetown.
This Chinese Temple is said to be the first Taoist Temple built in Georgetown. It's always seems to be undulating with life. Worshipers waving their joss (incense) sticks and chanting quiet prayers, people tossing sticks to view their fortune and of course the little old man who sits out front and sales birds. Apparently, Chinese (Taoist?) tradition is to buy a bird, then release it. By doing this you acquire good merit. I'm not sure what this means for the man who traps the birds to begin with.
Later, I drove over to the Campbell Street Market. I wandered around and soon found myself in one of the most bizarre and rather disturbing places. In the back of the bazaar there is a poultry section where men and women kill chickens ducks and geese, clean, dress them and prepare them for sell to restaurants and homes. This, I've seen before. But what I hadn't seen is the preparation of what I assume to be blood tofu. They drain geese blood into small pots and then steam them. It is sold for use in different Chinese food preparations. I could've walked on and not taken any pictures of it. But the reality was, this is life in Penang and I wanted to record it. I'm not sure this is exactly what the people of aday.org had in mine, but it was my day and I recorded it and now I share with you.
FaceBook Comments
comments