Review: Fujinon XF 23 f/1.4R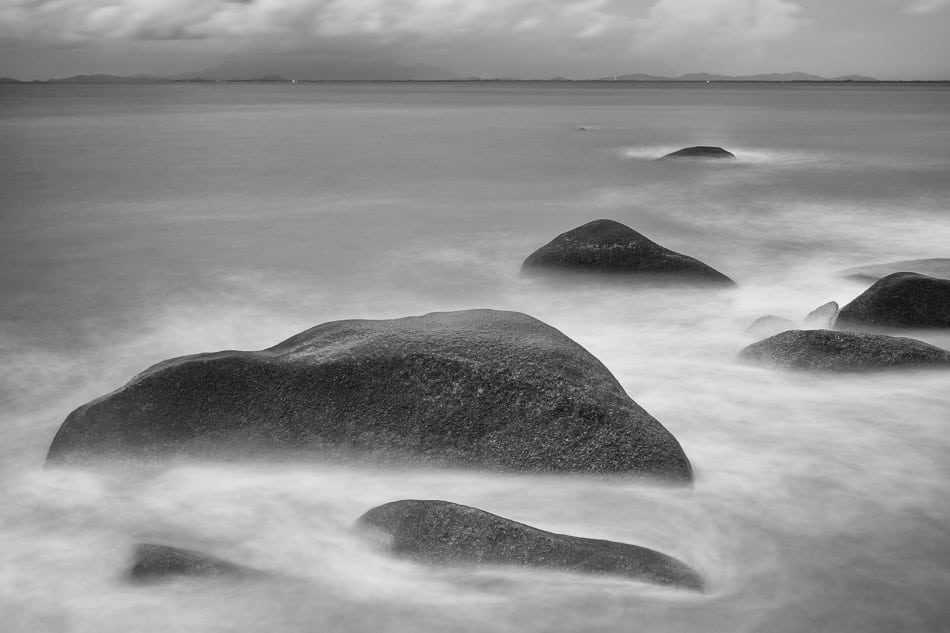 Last Friday I received a package from one of my friends at Fujifilm Malaysia. They were kind enough to send me a pre-production Fujinon XF 23mm f/1.4R for a week to run it through its paces. I gotta tell you this is a great piece of glass. The XF 23mm on the Xpro-1's cropped sensor is the full frame equivalent of a 35mm lens. The most frustrating thing about this lens has nothing to do with its technical features. It is simply that I rarely use this focal length and so it became a stretch for me. I gravitate to much wider focal lengths in my work. As readers here will know, my go-to-lens is a 16-35mm. When I do shoot this lens it is almost always at the 16mm focal length. That's not to say I can't use and appreciate a 35 mm focal length lens.
The first thing that strikes you about this lens is the weight and feel. At 10.6 oz (301 g) it is not light– mainly because it's made of 11 glass elements and a metal body. Don't get me wrong, it isn't heavy like the Canon EF 24mm f/1.4 at 22.93 oz (650 g) or even the Canon EF 35mm f/1.4 at 1.28 lb (58 g). It just feels significant, like it is made to last. The metal housing gives it a feel of quality and substance you don't get in many other lenses.
The lens is pretty straightforward–like all the other XF lenses. It has an R after its name meaning it has an aperture ring. This aperture ring is something that got lost in the digital world. Aperture control has always been digitally controlled in the camera, or with a dial. But the XF lens brought all that back. The aperture ranges from f/1.4 to f/16. The f/1.4 gives the photographer a really nice milky bouquet–not as nice as the Fujinon 35mm f/1.4, but close. The aperture is controlled by a 7-blade rounded diaphragm.
This lens is sharp. Maybe even as sharp of the XF 35mm f/1.4 and that lens is crazy sharp. Without shooting some high tech scale, this lens seems sharp all through the aperture range. And yes, even at f/1.4! You can see the sharpness in this series of images of a hotel on the beach behind my house.
Above is a JPEG right out of the camera with no post production of any kind. I say that, not because I think it is a great image, but because it is sharp. I took a series of these shots and created a mash-up of sorts (below) all cropped at 100% to show you the varying sharpness of each f-stop. You can plainly see that f/16 and f/8 are by far the sharpest. Even f/2.8 is crazy sharp. f/1.4 does start to get soft, but this still isn't bad. Remember – this is a pre-production lens, to be fair we really need to do this with a lens that is off the production line.
Like its cousin the XF 14mm f/2.8,  this lens has the same manual focus option of the push-pull focus ring. You pull it back to enter into manual focus. This action allows you to by-pass the need to flip the focus selector switch on the camera body. When you pull the focus ring back to enter manual focus, a zone depth of field scale is revealed complete with aperture numbers and a distance scale.
I posted a photo of the lens on my Facebook account the day I received it. One of the first comments was, "What a huge lens hood!" It is embarrassingly huge! Why on earth did the designers at Fuji feel the need for such a monster tulip lens hood? I don't know.
The pre-production has some lens distortion as you can see above. I don't think it's any more than you would find in any other 23 mm lens, Given Fujifilm's history, once this lens is released and the firmware is upgraded this should be reduced significantly. But as it is now, it is nothing that perspective correction in Lightroom 5 can not compensate for.
In conclusion, when it is all said and done the question remaining is would I spend the $900 USD for this lens that B&H Photo and others are asking, or would I pass? The value for this quality of a lens at $900 is fair, maybe even good. No question this is a great lens, but it is not a priority for me. My next purchase will be either the Fujinon XF 10- 24 mm f/4 (15-36 mm in a 35mm) or the XF 56mm f/1.2 (84mm in a 35mm), both promised later this year or early next. Once I get these lenses in my gadget bag then maybe I'll look to the XF 23mm. But if the 35mm focal length is your thing and you shoot a X-system camera, then you are crazy not to buy this lens once it comes available.
FaceBook Comments
comments