A Tribute to Hollywood Glamor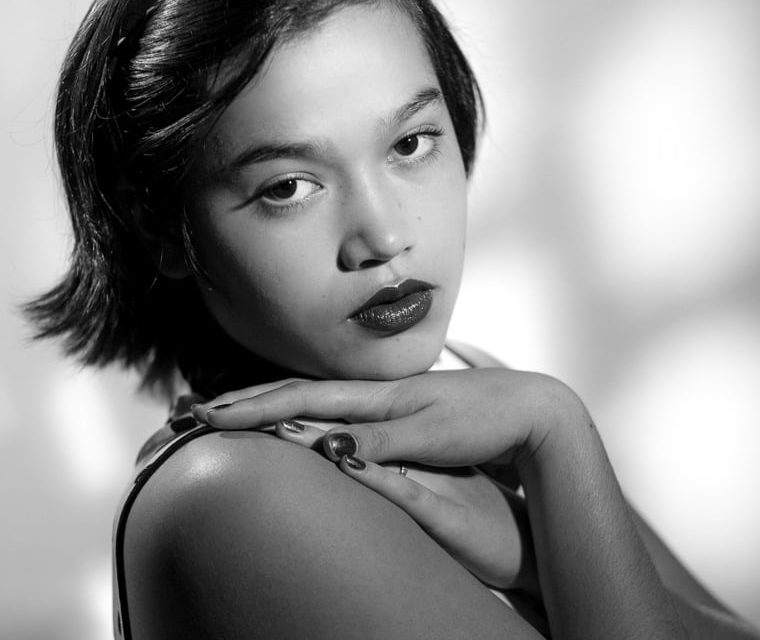 Our family is sort of obsessed with the Hollywood film classics of the 1930's and 40's. Even as a kid I had old movie stills of Clark Gable and Humphrey Bogart on my walls. I am sure this is part of why I am so into fedoras. I always thought the glamor shots of those classic Hollywood beauties were amazing. But for some reason I never tried to emulate it until this week. Maybe because of the British drama Indian Summers, for which I have been shooting. The drama takes place in the 1930's, so I thought it might be fun to make some stills of the actors in the style of George Hurrell. Hurrell almost invented Hollywood glamor shots. He used strong directional light, so no soft boxes in his work. This is lighting we would call harsh and something we would not normally use today. Hurrell and other photographers of this time often used something called Paramount lighting, which cast a small butterfly like shadow under the model's nose. The lights, while sometimes complex, were most of the time pretty simple – A key, a hair and a background light.Often the background was shot through a gobo (go between) to create a shadowed design thrown up onto a wall behind the actor. Of you study these photos long enough you see certain tell-tail signs like strong harsh black shadows around the nose and eye lash shadows on the women. Another characteristic is that often only a portion of the model is lit, leaving the body in shadows. With all this in mind I decided to play around and see if I could recreate this effect using myself and Jessie as models.
I shot these on my Fujifilm X-T1 using the 56 mm. We used three speed lights (i.e. small portable camera flashes.) Two were the radio flashes made by Cactus, the RF 60 and the Phottix Mitros for Canon. I used two Cactus V6 wireless Transceivers – one to fire the flashes and set the power remotely and the other to make the Phottix compatible and be a part of the group. The V6 can learn your flash and then shoot it wirelessly. I started with them all set equally to about 1/68th of full power. I put a David Honel snoot on the key and hair light to narrow the throw of light. I also put a David Honel honeycomb grid on the background light and shot it through an old wooden window lattus we had from India to give the background pattern. Both the hair and the key are pretty high above Jessie. I lowered the key for me as I had too much shadow from the hat's brim. When shooting with speed lights it is hit and miss, because there is no modeling lamp to see where the shadows are falling. So, it is a lot of trial and error. I then edited them in Lightroom and gave  several a 8×10 crop which was the crop of choice in those days. Over all, I am happy with this look. Any thoughts?
Editors note: After reviewing these photos I fear I posted them too soon without enough reflection. Fernando (see the comments below) was right, they were too sharp. I have since re-edited these by adding to each a -15 clarity factor in Lightroom. I hope this gives it a much softer and more film like feel and look. Thanks Fernando.
FaceBook Comments
comments