Layer Your Image for Narrative Depth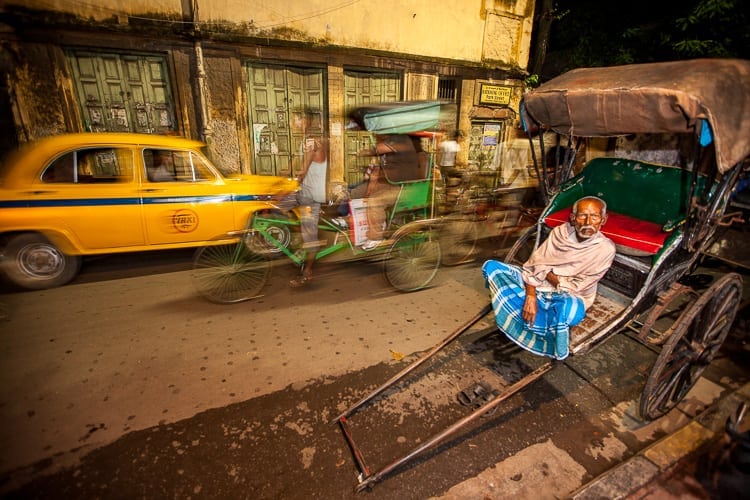 Most of the time when photographers talk about layers in a photo, they speaking about postprocessing in Photoshop. In this post, I am talking about visual and narrative depth in an image. To make a photo visually appealing, you need to create a sense of depth both physically as well as narratively.
Given that most cameras do not have stereo vision and so by default shoot a two-dimensional image, creating a sense of depth has always been an issue for photographers. We are always struggling how to translate depth into only two dimensions. So we have to suggest at depth. We do this in a very simple way.
[metaslider id=19830]
To accomplish a sense of depth in an image, we can use objects in the foreground or background to create the illusion of depth. Let's say you are photographing a valley with mountains in the background. How do you give it a sense of distance or depth? Try putting someone or something in the foreground to give perspective on how far those mountains are away. Pretty simple, but easily overlooked for beginners. A beginner will often photograph just the valley and the mountains together. That is natural since that's the subject, but this will result in a flat two-dimensional image. By placing an object or person in the foreground, it will create a sense of depth and allow the viewer to admire how vast the scene really was.
But it isn't just showing physical depth in the image that is important. It is also showing narrative depth. Never heard of the term narrative depth in photography? I think I might have just made it up. Let me explain what I mean.
By narrative depth I am referring to the story your image is telling. The more of the narrative is contained in one image, the more narrative depth that image contains. Take the story I did of the rickshaw pullers of Kolkata a few years back. I was hoping to show how this form of transportation is fading away. But how could I show this visually? My first thought was by photographing an empty rickshaw. Symbolizing the lack of work. Then, while I was shooting the empty rickshaw, taxis would drive by and it struck me: new versus old! I snapped a few more frames. I knew I was close, but I wasn't quite there yet. Then the rickshaw puller, an old man, walking up and sat down in the rickshaw I was photographing. Immediately, that added a human element within the frame. Anytime you add the human form into a photo, you create strong visuals that grab a viewer's eyes, but more importantly, it personalizes the story/image.
[metaslider id=19831]
One of the issues I was having was technical: the image was not lit well. It was late at night under a street lamp. So I popped on my flash, but I knew I needed to shoot at a slow sync speed to keep the available ambient light and allow the taxis to show some movement. In this case 1/10th of a sec. I used a technique called rear curtain sync to make sure the motion blur was coming from the right direction: behind the movement. You can read how to do rear curtain sync here.
I started getting the light right, and the rickshaw puller was acting like a paid model. But it needed more. I waited until the moment came when I knew I had it: a taxi and a cycle rickshaw and even a bicycle all layered in perfect timing in the frame. This one photo would tell a complete story.
Another example of what I am referring to with "narrative depth" is the photo below. Here there are several compositional elements at work. First and most obvious is the young lady is framed on the thirds giving classic "rule of thirds" framing. By the way, I am not one of those photographers that believe in breaking the rule of thirds. In fact, I don't view it as a rule. I see it as a law of design, and that is something much stronger than a "rule." Anyway, back to the photo. The bridge becomes a leading line directing the viewer right to the woman. The bridge also forms the back layer for three layers of visual interest in the image. Then the other dhobis (or washermen) form the middle layer and of course the woman in the foreground.
This type of composition using fore-, middle- and background is easiest to do when you are shooting wide. Most telephoto lenses limit the field of view somewhat and make it difficult, though not impossible to pull this off.
I hope this short little lesson helps you think through your composition and will specifically challenge you to start layering your image with narrative depth.
Save
FaceBook Comments
comments