Matt Brandon Vlog 12: Fujifilm GFX Review and more.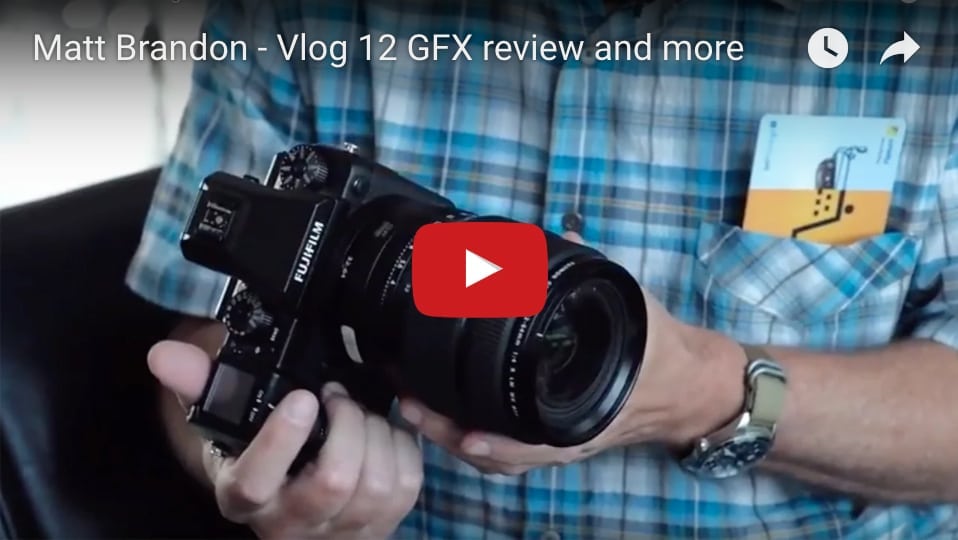 Currently, I am in Laos, once again. If you recall, I was in Laos back in late November shooting my first ever video for a client. I shot the whole video on the X-T2. I was amazed at the quality. The learning curve to use the X-T2 for shooting basic video was surprisingly short. Not that I know everything, not at all. It just seems more intuitive than when I had my Canon 5D MKIII. But, this post is not about the X-T2. It is, however about the video posted above, the Fujifilm GFX medium format camera first look.
Piet Van den Eynde had a chance to use the Fuji GFX in the field in India. In this video, I speak with Piet about his thoughts and impressions of this new ground breaking camera.
I am not going to reiterate all the information in the video. You can watch it. I will, however, give you the links to the products and the video we shot.
You can visit Piet's blog to see the GFX's specs on paper, so to speak. Even more exciting he shows you the actual images this beast can make: Visit his blog HERE.
FaceBook Comments
comments