The On Field Media Project, Teaching NGOs to Tell Their Own Stories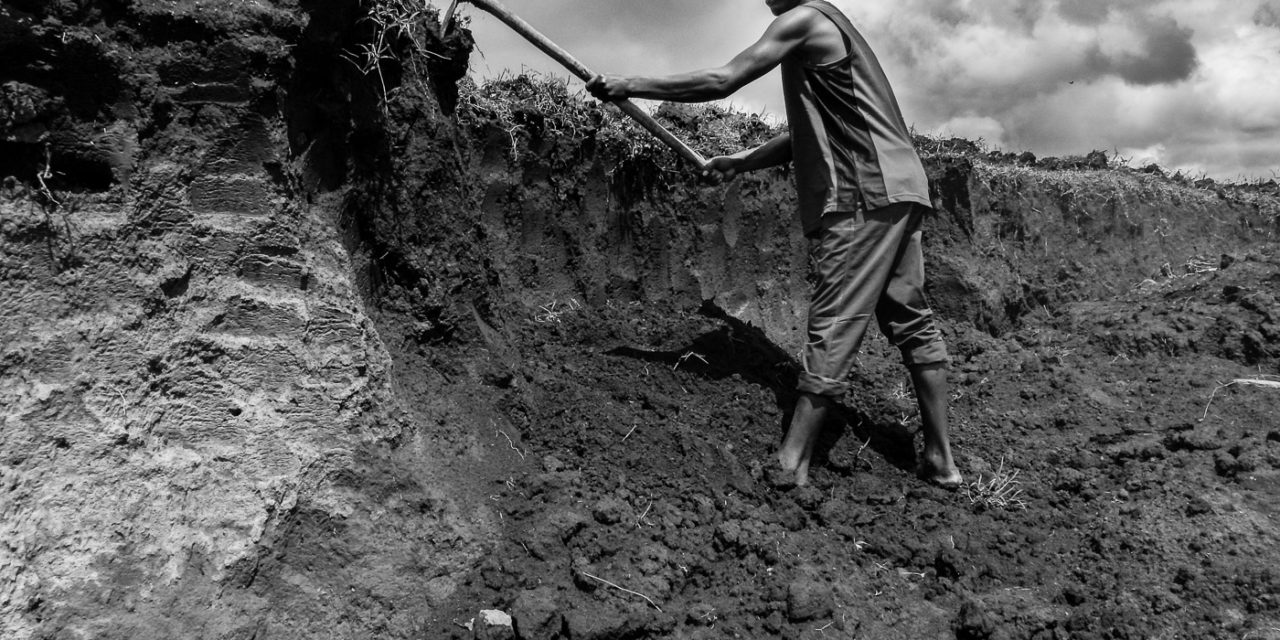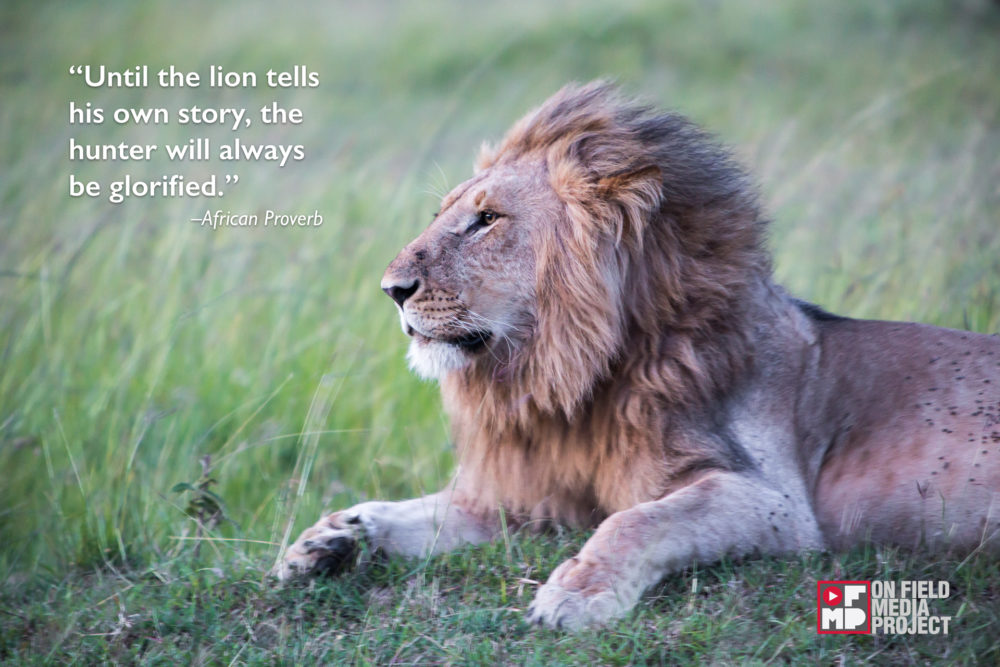 "Photographs are the portal to one's first impression of a non-profit's mission via their website. Having amateurs do that work is always a serious compromise. The staff might know the stories but that doesn't mean they can translate them into effective visual narrative. Just my opinion." This was a recent comment addressed to me on Facebook after I posted about our recent On Field Media Project training in Africa. I left this persons name off the quote because they deleted the comment, I am not sure why. Maybe they had a change of heart. But I know there are other photographers who feel this same way. To me, this is old, classic, and somewhat colonial thinking. It's a antiquated mindset that has to be challenged.
To the professional photographers who may be threatened by an organization hoping to empower other organizations to tell their own story through photos, let me make a few things clear.
I know a lot of professional photographers and a hand full of those call themselves, "humanitarian" photographers. By that I mean, only a handful of them try to make an earning by photographing non-profits exclusively. Having traveled down that career path myself I can speak with a certain amount of authority – most humanitarian photographer struggle to find work because most of their potential clients have little, if any, budget to hire them. Within my world, I know of only two humanitarian photographers living off their work as humanitarian photographers: Esther Havens and Gary Chapman. I am sure there are a few more that I don't know about. Other photographers like myself, supplement their income from humanitarian work through other work such as photo workshops, ebooks, video tutorials, wedding photography etc. I also know of a few photographers doing their humanitarian work pro-bono. Trust me when I say nobody is in danger of losing work by teaching a non-profit to take their own photos.
Even if an NGO wanted your services and could pay you your rate, there are still thousands, maybe millions of NGOs left over that can't pay. Let's look at just one country, India. India alone has over 3.3 million non-profits.[1.GuideStar India, 2009 http://southasia.oneworld.net/news/india-more-ngos-than-schools-and-health-centres#.VTixkhdO2Fk] That's more than the number of primary schools and public health centers in India combined. This is an old study done in 2008, so think about how many more non-profits there are in India in 2015! I don't believe there are enough photographers out there that are willing to do this much pro-bono work. As such, we have a huge amount of non-profits that are not be serviced with fresh images.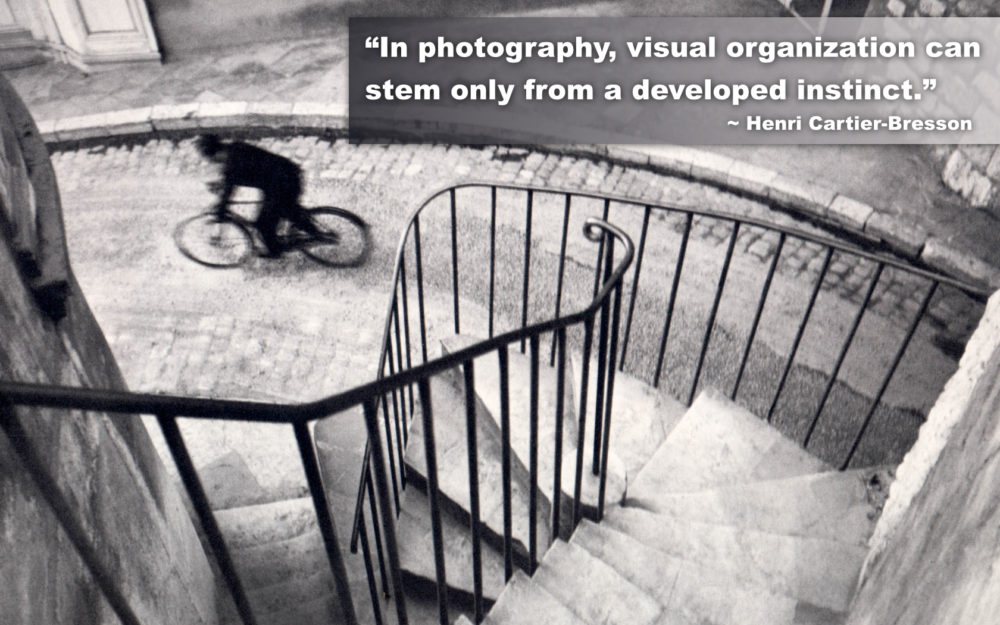 Let's address the concern that, just because "the staff might know the stories … doesn't mean they can translate them into effective visual narrative."? I think this is a bit of an elitist attitude. So is the author saying that, just because someone isn't trained as a photographer, they can't learn the art of photography? That doesn't even make sense. Photography is taught everywhere: On the internet, in classrooms, in photo workshops, in mentorship programs, everywhere! Henri Cartier-Bresson, the father of modern day photojournalism[2. http://en.wikipedia.org/wiki/Henri_Cartier-Bresson] once said, "In photography, visual organization can stem only from a developed instinct." How do you get to Carnegie Hall? Practice, practice, practice. You can learn composition, you can be taught visual weight, you can be guided by the rule of thirds. I teach the geek this stuff at every photo workshop. It goes the other way as well. You can teach f-stops, shutter speeds, IOS, exposure compensation and more. The West, the affluent, and the privileged do not hold the corner of knowledge, art, and skills.
Maybe this person thinks we are just passing them a camera and saying "Take images as good as Matt Brandon's or Esther Havens". They can't do that right away. In fact many may never be able to take photos on par with Gary Chapman or David DuChemin. But they don't have to. It's less about a fine art image and more about capturing a moment. In fact, these NGO workers are uniquely suited for finding great stories and being their when it unfolds.
In a recent study commissioned by the NPPA on what make a photograph worth publishing[3. "Eyetracking Photojournalism: New research explores what makes a photograph memorable, shareable, and worth publishing", by By Sara Quinn,https://nppa.org/news/eyetracking-photojournalism-new-research-explores-what-makes-photograph-memorable-shareable-and] Sara Quinn, the researcher, tested 52 people with 200 images and in her summary of what she found she states, "Quality matters, [the 52 people tested] said . And quality in photojournalism is all about strength of story, a genuine moment, rare access, and a perspective on what's happening in the world." Let me repeat that, "strength of story, a genuine moment, rare access and a perspective on what's happening in the world". That is a beautiful description of non-profit field worker.
The non-profit field worker experiences strong stories daily. On this past trip to Kenya to train The Kilgoris Project's senior staff how to identify, tell, and photograph a good story, their staff caught on quickly. I was in a Land Cruiser with Collins, a staff member with TKP, as we passed some donkeys carrying charcoal and he casually said, "You know, that would be a good story". "Ok", I said, "tell me." He went on to tell me an amazing story about how these ladies walk 30 kilometers over the course of three days to collect the charcoal and, on this trek,  they suffer many hardships, such as severe weather and sleeping outside among wild animals, like hennas and leopards. Then, right as their trip concludes, it is not uncommon for corrupt officials to snatch their charcoal without payment and for their own personal use. Throughout the week we kept hearing story after story just as strong as this.
Because field staff like the TKP's are locals, they have an intimate and rare access to life that outsiders like me will never see. A local NGO staff is made up of the majority of what is known in sociology as cultural "insiders". According to a paper by Ghassan Hage, "Insiders and Outsiders in Beilharz and Hogan"[4. "Insiders and Outsiders in Beilharz and Hogan" by Ghassan Hage, http://www.academia.edu/1596849/Insiders_and_Outsiders] an insider is defined as, "… someone who perceives that this collective order of things is their own. Thus, they feel that their 'I' can legitimately speak the 'we' of the collective identification with the law. He or she can say 'this is our law' or 'this is our way of doing things'. " In other words, a unique  "perspective on what's happening in the world" and because they are insiders they are allowed into moments in which someone like me could only hope to experience someday. I lived in India for 13 years and, at the end, people would still point to me as I entered a restaurant and say rather loudly, Aṅgrēza! or Englishman! In India, even though I speak Hindustani, even though I wear local traditional clothing, no matter how much I contextualized, I remained an outsider. But the TKP staff like all local field staff will never have this boundary. They are insiders that can identify a story, get rare access to that story, be there when that genuine moment happens, and then photograph it with a unique perspective on what's happening in their world.


Introduction to The On Field Media Project from On Field Media Project on Vimeo.
So really all that's left is to teach them is the mechanics of a camera and help them, as Bresson says, to develop visual organization, or the eye. By the way, the genuine moments in photography always trump technical perfection and even composition. Go back and look at some of the great images in photojournalism and you will see. You can start with this old post of mine HERE.
All that being said, these local field staff can be taught to use a camera and how to see and photograph a quality image. Here are some examples from OFMP's last training In Kilgoris, Kenya. I want you to understand this was their first assignment. Not their fifth or sixth. Frankly, this is on par with some of my Western workshop participant's work. That is not to take away from my Western workshop participants, it is to say that most of my workshop participants have really nice cameras and years of practice. For Willy, David, Collins, and Juma this was their first time photographing a story like this. In fact for a few of them, this was the first photo lesson they had every had.

So what does that lion at the top of the post have to do with this article? For centuries, the West has told the story of the people of Africa, India, and many other less-developed countries. It's time they started telling their own story. OFMP wants to empower them to do just that. We want to give the lion back his voice.
FaceBook Comments
comments