The Coal Haulers of Varanasi, India & the Fuji GFX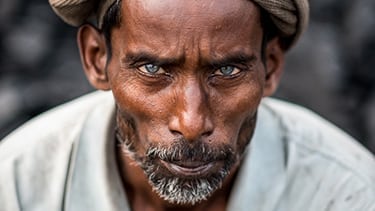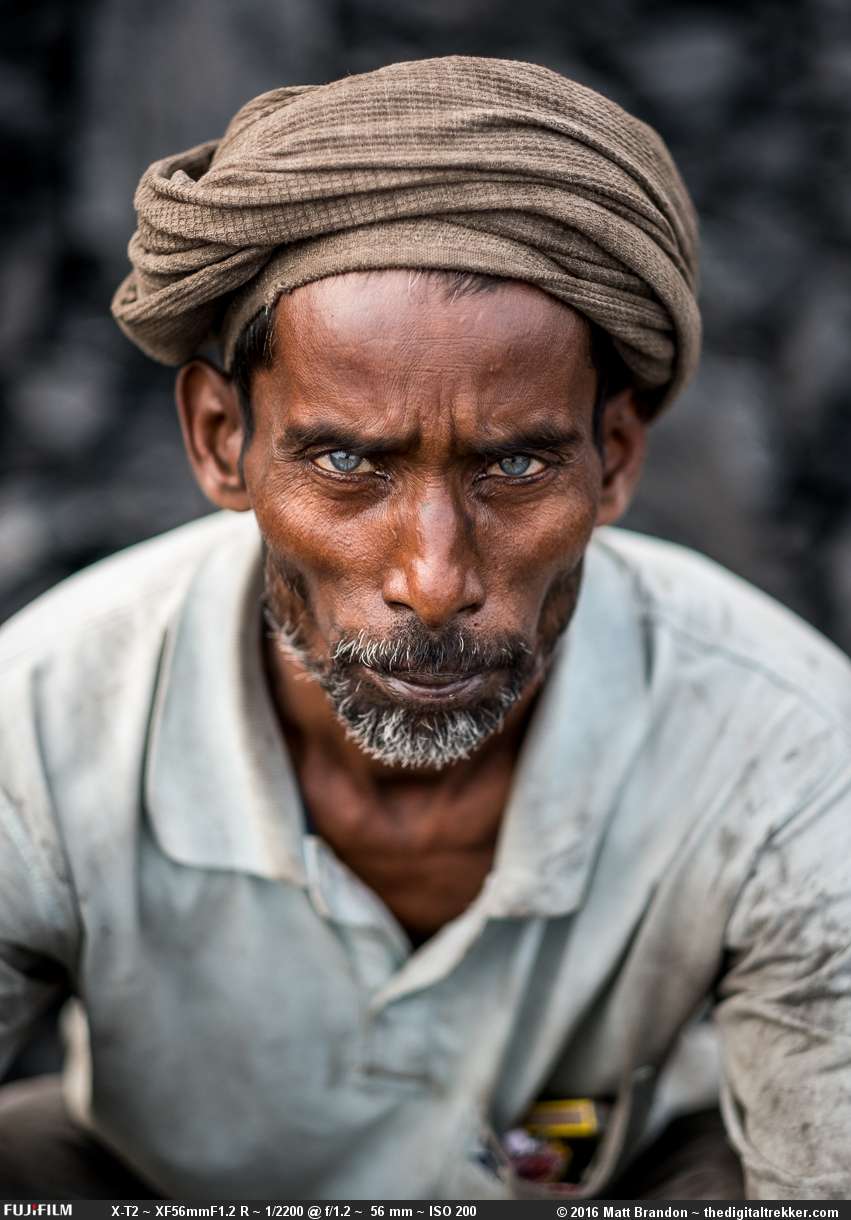 (Note: All these photos are taken with the Fujifilm X-T2, NOT the GFX.)
Late last month, Piet Van Den Eynde asked if I could help him produce a video. Piet was one of 20 photographers in the world who was invited to use the new, as yet unreleased, Fujifilm GFX medium format camera in their workflow. Piet, Serge Van Cauwenbergh, Alou and I snuck off to India to film him using this amazing camera in the wilds of India. As you will see, Piet certainly put the GFX through its paces, using it in places and on occasions where you would never think of bringing a medium format camera. It was all hush, hush till today. As you can see, Fujifilm has released our video to the world, so now we can talk about it. In fact, we will be doing a lot of talking about it in the weeks to come.
We needed some very special images for this video, and I believe we got them. One of the most interesting places we visited was this train yard. Piet made some amazing images, which you will see in the video and later on his blog. Our time there was very short, yet the scene we uncovered really deserved more than just a few images for the video. So I moved quickly to capture these images. I hope you can get a feel of the intensity of the work these men do on a daily basis.
Varanasi, like most cities in India, runs on both electricity and coal. The coal arrives from the mines by freight trains. Car after car of coal arrives in a half mile long train filled with raw coal. Each car needs to be unloaded and then loaded back into lorries for delivery. The problem is this process of transferring a ton or more of coal from a train car to a lorry is all done by hand, literally. Five to six men are assigned to each train car. It takes an average of 8 to 10 hours for the men to remove all the coal from the car. It is dumped next to the car ready to be reloaded into the lorry the next day by the same men. Then the whole process starts over again. The men wear flip flops or even go barefooted throughout the day. The coal dust is everywhere, including their lungs. Each man makes an average of 300 Rupees or $5 USD a day. I asked them if any of them get sick or have a cough. None of them seemed to want to answer me. I think they were suspicious. Frankly, they need the work. Most of them were from the next state over, Bihar. All their earnings go home to their family. A family that they may never get to see again.
After visiting these men and photographing them, we felt that our workshops need to me more than about taking amazing photos. We need to get involved with the places we photograph. As such, Piet and I are researching organizations that we might donate a percentage of our profit. We are in search of organizations that help people like these men and others we photograph to rise above their circumstances to a better life. If you know of an organization like this let us know.
Note: If you want to join Piet and me on our next workshop to Varanasi, India in late 2017, be sure to sign up for our newsletter to be notified when the registration goes live. We announce open registration first to our newsletter subscribers. This is one of the perks of subscribing to the newsletter. Then only after 24 hours will we make registration public. The last workshop sold out in 1 hour.