Portraits of the Mongolian Eagle Hunters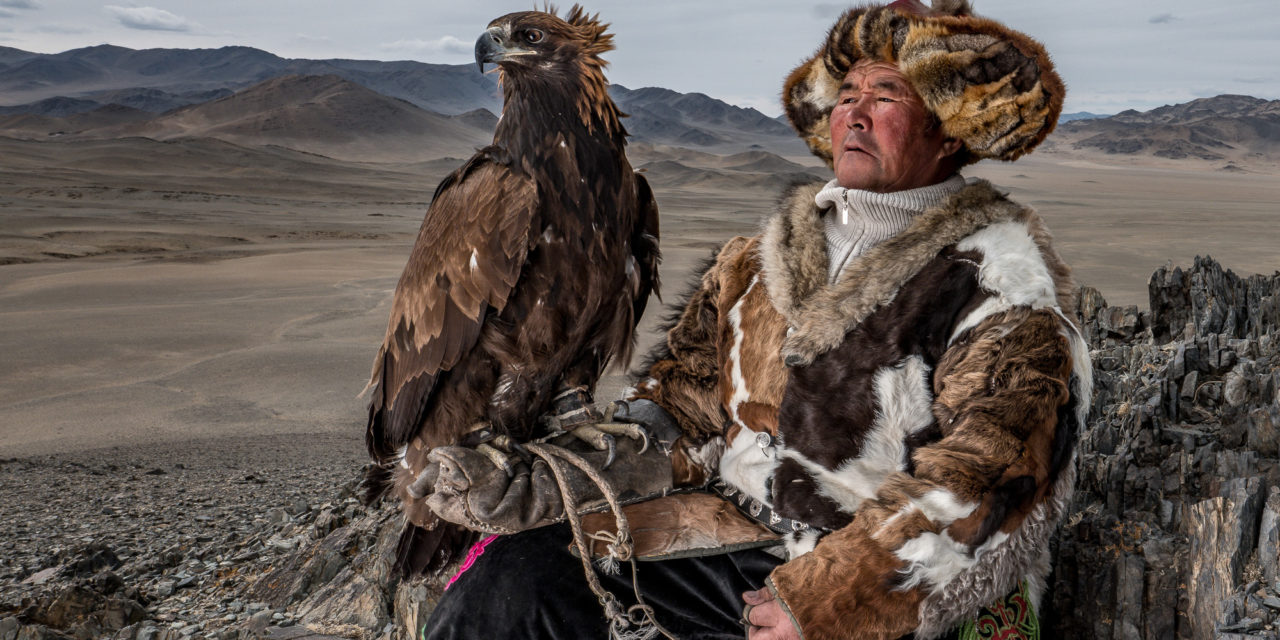 Portraits of the Mongolian Eagle Hunters.

Travel and Humanitarian Photographer
Mongolia is one of those places that seems to show up on bucket lists everywhere. The problem is, it is difficult to for many reasons. Flights are costly and circuitous, often having to fly through several cities to get to the capital, Ulaanbaatar. Then there is finding a reputable guide. Trust me, that isn't easy, I know this personally. We did a lot of research to get the fixers and guides we used and boy did we find the right ones! Then there is the in-country travel; it is sometimes tricky as roads are often unpaved or even non-existent! But this is what makes this place unique.  As the adage goes, "if it were easy, everyone would do it!"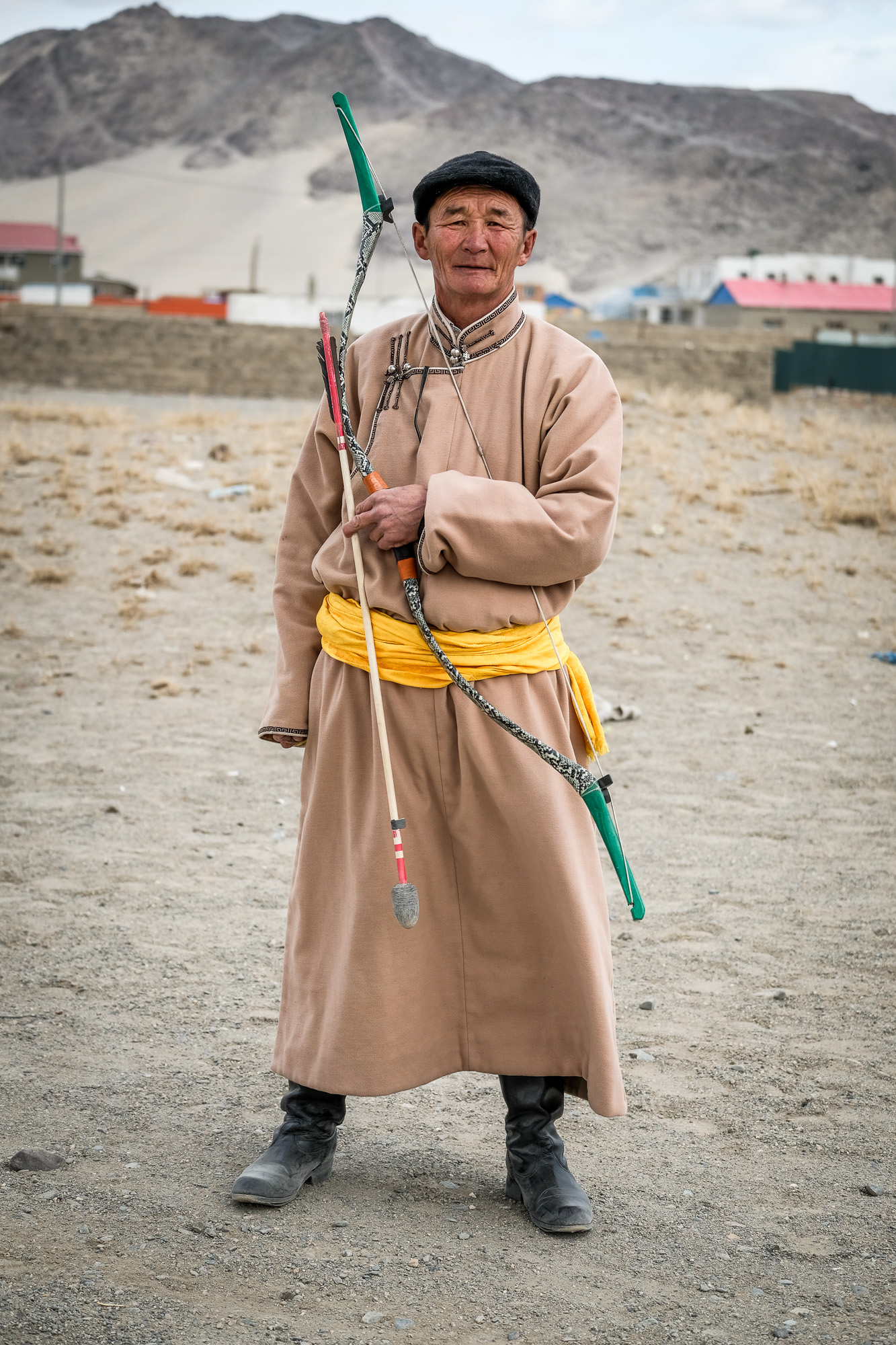 Over the past two weeks Piet Van den Eynde and I, along with my wife Alou and four other intrepid photographers visited several locations, photographed and video'ed numerous people and shot hours and hours of drone footage to set up a fantastic photographic workshop for 2019. We took a full day to fly and then drive via Russian UAZ Furgons (the classic Russian four-wheel drive van, which may be a classic, but not comfortable) to scout out the best places and people for our 2019 Mongolian Photo Adventure. And I must say, we were very successful!
We flew into Öglii and quickly transferred over to our Furgons. The Furgon is basically a Soviet-era VW MicroBus. Someone said it will go 0 to 60mph if you're patient. As such it took several hours of driving over what looked like empty deserts. But we arrived and found a camp of very cool ghers or yurts in Russian. We were so close to the Russian border we could see Russian mountains. Our ghers were pitched in what amounted to be the backyard of our host family, a Khazak eagle hunter named Sailau (pronounced similar to "Silo") and his family.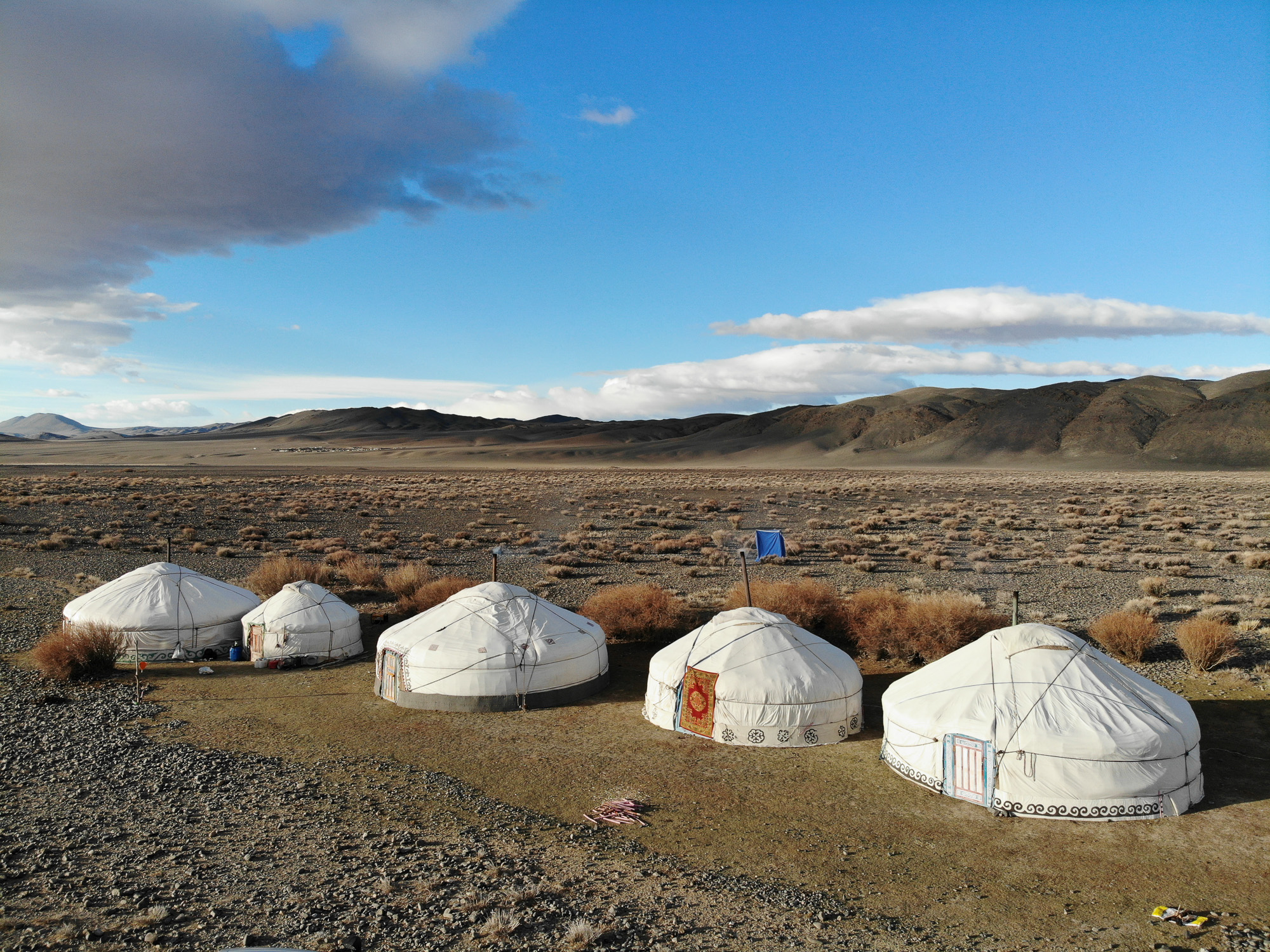 Our ghers were pitched in what amounted to be the backyard of our host family.
Sailau and his four-year-old eagle named Tirnek were extremely patient while we photographed this unique cultural tradition of eagle hunting. Eagle hunting is both a way of life and a sport in the Altai mountains. Eagle hunting, and by eagle hunting I mean, hunting with eagles, has been a tradition for centuries among these people. Over the years it has gone from just subsistence hunting to competitions to see whose eagle is the best hunter. It seems our friend Silo is a gold medalist! Sailau's family are farmers when not working with their eagles. They raise sheep, goats and camels, the two-humped kind (Bactrian). Sailau and sons herd their menagerie by motorcycle and horse. Sailau and his sons were always available for photos and even gave us an eagle hunting demonstration.  

Sailau and his sons were always available for photos and even gave us an eagle hunting demonstration.  
On our last day with his family, we were invited to his home for a celebratory meal of boiled lamb and vegetables and of course the obligatory shots of vodka! We had a wonderful time exploring a new culture and experiencing Khazak hospitality. We were honored to be able to photograph his family along with their magnificent eagles.
If you want to know more about the 2019 Mongolian Photo Adventure be sure to sign up for my newsletter. I will be letting my readers know when registration goes live. This is not a trip to be missed. Oh, and by the way, in keeping with the adage, we are making it easy, so everyone really can do it.
I hope this wets your appetite as there are more photos and descriptions of this adventure to come.
Want to learn more about this workshop and when registration goes live? Subscribe to my newsletter and be among the first to hear about new workshops.