Depth of Field: International Guild of Visual Peacemakers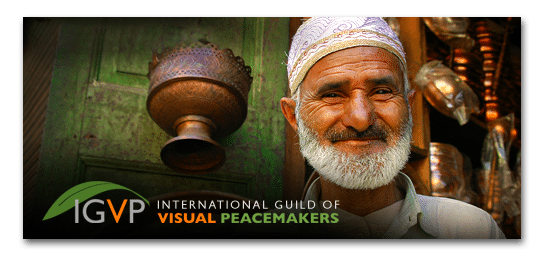 Today's Depth of Field is a little off topic. But, not by much. Instead of looking at a working photographer and seeing what makes them tic, we are going to look at how photographers can give back to this world we live in. There is way too much hate around us. Way too much violent responses to this hate and quite frankly there is no lack of photographers ready to make images of it all. As I have written here on many occasions, photographers are always taking and sometimes we need to give back. Here is a way that just might work. But, even if it fails (and I pray it does not), at least someone tried.  My hat goes off to Mario Mattei and Logan McAdams, they are pushing against the darkness and just the effort gives us hope. If you are interested in join them with this effort you can contact them via their website HERE. Please leave your thoughts and comments below and I am sure they wold be glad to respond. To listen to the interview, just click on the link below and a player will show up, hit the start button and enjoy.

Production note: I am really not happy with the quality of the field recorder I was using. I was using an Olympus, not sure what model, DS-40, maybe. But I can not recommend it. In the future I will be using as Sony PCMD50 so I think things will be sounding better.
FaceBook Comments
comments