A Podcast: Mitchell Kanashkevich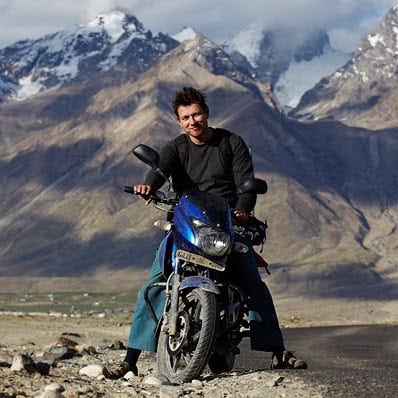 Mitchell Kanashkevich is probably one of the most talented photographers I know. He has gotten that way by shooting continuously. Mitch doesn't stop — or at least not for long. It was during one of these quick respites that I was able to catch up with him and find out what he has been up to over the past two years since we last spoke. In a word: Africa. Mitch has spent the last year or more slowly traveling through Africa. In this hour long interview we talk about his adventures, misadventures and his entrepreneurial adventures. Mitch has started a new e-book publishing house called EyeVoyage where he has published his latest titled called Powerful Imagery: The Photographer's Insight. As a special offer for Digital Trekker readers you can get 20% off your order if you use the code "DTREKKER20" on your check out.
Visit Mitch's blog HERE.
Visit his Photoshelter archive HERE.
One of the coolest things about hosting a podcast on SoundCloud is the ability for listeners to comment on the podcast's timeline – as it is playing. Feel free to give it a try.
Ever Feel Like your Images Lack Impact?
Successful travel photographers move us with seemingly effortless consistency. Powerful Imagery: The Photographer's Insight, by Mitchell Kanashkevich, shows you how to do this. You have unrestricted access as you enter his thought process, from forming the idea, to creative decision making, to arriving at the final image. Powerful Imagery demystifies what it takes to create captivating photographs with lasting impact. Click here to view more details
Remember, you get a 20% discount if you include the code "DTREKKER20" at your check out.
What's Inside
Over 65 pages of expert travel photography insight
15 images from around the world beautifully displayed at full-screen
Image sets that illustrate the creative process
Details on equipment and camera settings for each image
Insider information on how to solve technical and destination challenges
Key post-processing steps with before-and-after images
FaceBook Comments
comments