Malaysia Images Loaded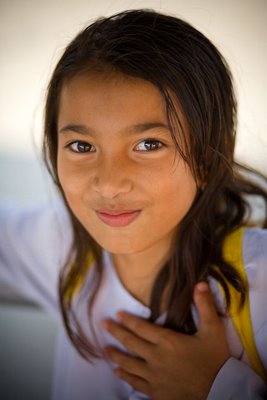 If you have a moment, check out the the newly uploaded images from a small village on an island named Pulau Perhentian Kecil of the east coast of Malaysia. Hope you enjoy them.
Had a great opportunity yesterday. I sat in a lecture and slide show by Steve McCurry. You know who he is, you just might not recognise the name. All I have to say is "National Geographic Afgan Girl", yep! He is the guys. Really fun to listen to him wax about his years on the field and how certain images came about. Most of what he had to say was pretty rudimentary, but I did like his comment on light and color. He says he prefers soft indirect light from somewhere behind him when he is shooting a portrait, no surprise there. But I made a very interesting comment about color. He said something to the effect that the less color the better. He prefers muted colors in an image. Except when it the colors are playing off each other, as in some of his Holi images in Rajasthan. Over all it was an enjoyable time.He seems like a very personable guy.
FaceBook Comments
comments