East Java-Bali Photo Tour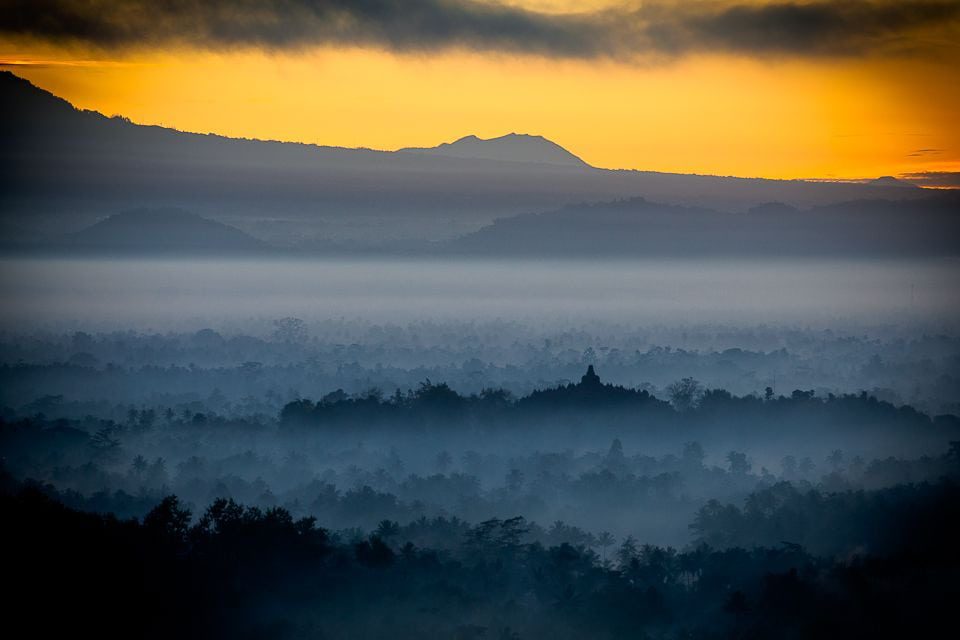 This tour has been in the R&D mode for the past year and a half and only now after we have worked out all the amazing details are we ready to make it public. Java and Bali are names that conjure up visions of  volcanoes, crazy jungles trails, South Sea adventures. These places are the stuff of dreams and legends and we want to take you there. We will show you to an array of ancient places and exotic cultures.  I don't have the time or energy to teach at every workshop I am asked to be apart of. But when Dave Ray, former photography student and now photographer in his own right, asked me if I wanted to lead a photographic adventure to Java, Indonesia I couldn't pass this by. Dave is practically Indonesian, having lived 20 years in Java he knows the language, culture and locations like no other photographer I know.
So here is the plan, we will travel by minibus across East Java & Bali.  You'll see Javanese & Madurese Muslim culture, plus Tenggerese & Balinese Hindu people & cultures.  We'll be visiting traditional markets, villages, stunning active volcano landscapes, temples. We will encounter everyday folks of Java from the workers in the rice paddies to the highly skilled artisans. We'll take you to places that most outsiders would never get to and introduce you to people who you might never meet except though Dave Ray who has years of connection and knowledge of these places.  We are not joking when we say there will be places on this trip where it would be nearly impossible for you to go on your own.  And of course, we'll provide you with the opportunities and coaching to enhance your portfolio with stunning travel images.  You'll go home with a disproportionately abundant harvest of compelling images from these few days in exotic Indonesia.
We are calling this a tour but don't let that dissuade any level of photographer from attending. Throughout this trip we will create opportunities to review your images and coach you in improving your craft.  If you love making compelling images of people, cultures and places far different from what you're used to, this is the trip for you. For even more detailed discription of this photo tour please visit my Workshop Page HERE.
This is a one-time only special introductory price on this Java-Bali tour, at $2,750. (Limited to 8 pax)

So what does this price include?
Personal photography instruction by Matt Brandon; cultural input from Dave Ray
Private hotel rooms (including for those checking in 13 Sept 2013 through check out 21 Sept 2013; or 25 Sept for those opting for the add-on Borobudur-Jogja tour)
Breakfast, lunch dinner & daily bottled water supply
Land & air transport in Indonesia during the tour period, transfers, bellboy, driver & guide tips
A local SIM card for use in your multi-band phone (GSM 900) with an initial credit load for calls & data (additional credit can be purchased inexpensively at the client's expense)
Flights to Bali and back to to Surabaya for final departure.
 What is not included?
Your flights to and from Indonesia
$25 visa on arrival upon arriving in Indonesia (best paid in US cash upon arriving)
Additional cell phone & data credit after first credit is used up
Airport skycaps upon arrival
Alcoholic beverages
Trip & Medical insurance
The places we'll visit
We will visit one of Indonesia's last large traditional markets as well as an open-air bird and pet market in the beautiful old Dutch colonial town of Malang.  Then we will photograph two very active volcanoes.  First Mount Bromo and it's surrounding sea of sand—often called the Grand Canyon of Java—as well as the unique Hindu Tenggerese people living in these mountains.  Then we will photograph Ijen crater with it's world famous Javanese and Madurese Muslim sulfur miners. IJen Crater is one of the most spectacular places on the planet. For more information and images of  Ijen Crater and the sulfer miners check out the photographic works of Olivier Grunewald, Tom Bourdon and Mitchell Kanashkevich
Then we'll move to stunning Northwest Bali with it's mountains resembling the Dakota Badlands and it's Polynesia-like beaches and palm plantations.  We'll stay next to an old Balinese Hindu village where we can walk up to coastal hilltop temples to photograph the stunning surroundings.  From there we'll head to Bali's beautiful Candi Kuning temple perched on the shore of a high mountain lake.  Then we'll present you with Ubud—Bali's artist Mecca.  Here we will photograph Balinese woodcarvers and a traditional Balinese painter who has presidents as his customers.  Before leaving Bali we'll give you an opportunity to shop at one of Bali's most complete art markets.  And finally we'll end in South Bali with a late afternoon visit to stunning Ulu Watu Temple perched on a high cliff outcropping over stunning azure seas.
  Borobudur and Jogjakarta,  September 21-25

Add-On
For those wanting more, we're offering an optional add-on extension to Borobudur and Jogjakarta,  September 21-25.

This extension to the tour will include a sunrise on Borobudur temple—Buddhism's largest ancient shrine, plus a morning village bicycle tour that will take us to a hilltop where we'll see a second sunrise over Borobudur, it's surrounding plain and active Mount Merapi's smoking cone in the background.
We'll move to the Jogjakarta area to photograph one of the few remaining batik stamp makers—a national treasure, then expert batik artists making both stamped and hand drawn batik.  We also have a sunset visit to Prambanan Hindu temple—which for hundreds of years was one of the tallest man-made structures in SE Asia.
Extension Tour Special Introductory Price:  $1,885 (Limited to 6 pax)

These two tours are truly bucket list tours. To my knowledge no one else offers this to photographers and certainly not at these prices. My hunch is at these prices, the tour and the add-on are going to sell out fast. Come join me and Dave Ray in Java and Bali this September for a trip of a lifetime.
FaceBook Comments
comments