A Podcast: A conversation on the Fujifilm X System with Piet Van den Eynde #02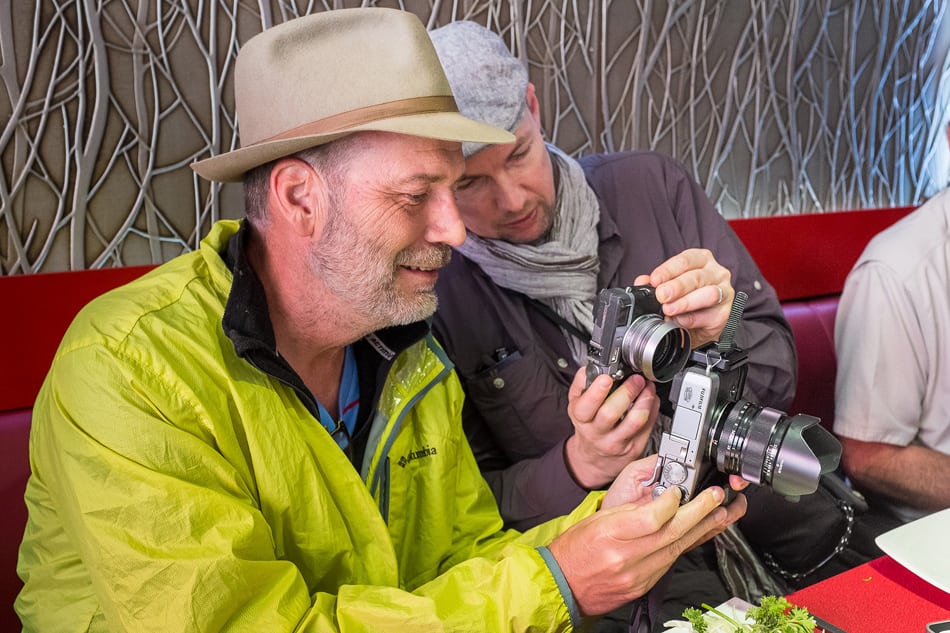 Last year after the Rajasthan Photo Trek, Piet Van den Eynde and I decided to take a few minutes to talk about our experience with the X-series cameras in the field. Piet is a brand ambassador for Fujifilm Belgium, an Adobe Lightroom Guru and an e-book author with Craft & Vision. More importantly he is my co-leader of the Digital Trekker Photo Treks. Last year after our first Photo Trek together Piet and I thought it might be fun to do a podcast about the Fujifilm X-Series gear we used. You can listen to that conversation HERE. That podcast turned out to be one of my most listened to podcasts and quite a few people had asked for a sequel… So, always eager to provide the content that people want, we though it might be fun to do this again… sort of a part two. This year, after the Photo Trek was officially over Piet and I huddled under a blanket together – no really it was the only way to deaden the sound in our cheap concrete day-rooms – and recorded this podcast. We talk about the latest gear and how we have been using the X-system since our last podcast. I hope you enjoy this conversation.
(Editors Note: If you listen to this podcast on Soundcloud you can add your comments along the timeline.)
Even being the Fujifilm fanboy that I am, I am still amazed at how many people I meet switch over to the system. I think most of the impetus to switch lies in the size, price, quality ratio. It really is hard to beat the image quality that comes out of these cameras and lenses compared to their size and price. But for me the major reason has been how much fun the camera has made photography for me. I think somewhere along the line I lost some of that joy that I first had in photography and, although I don't know how exactly, this camera brings that joy back. I think it has to do with the analog aspects of this system. The aperture ring on the lens, the shutter and exposure compensation dial on the top of the camera: all these features harken back to a time for me when the camera was more about fun and exploration and less about making a living or a reputation. I think once I started having more fun again, I took bigger risks and started to produce better images again. Of course these are just theories, but whatever the reason, I love this system and… so does my back.
Below is a rather large gallery of some of Piet's and my images. Last time we did this, it was confusing to some people. Many folks thought all the images were mine. This was not the case then nor is it now. We have watermarked each image with our names so you can see who took what. Plus we also added the EXIF data under each image for you to see what camera, lens and settings we used.
Here are some of the product we spoke about in the podcast:
Godox VING V850 Li-ion Camera Flash
Light Craft Workshop ND Filters
FujiFilm Instax Share SP-1 Smartphone Printer (Check out my review of it HERE)
iBattz Mojo Refuel Battery Case (iPhone 5) (Check out my review of it HERE)

Enjoy the images below and please consider join us next year for the 2015 Rajasthan Photo Trek. Registration is OPEN!