Depth of Field Podcast: David Bergman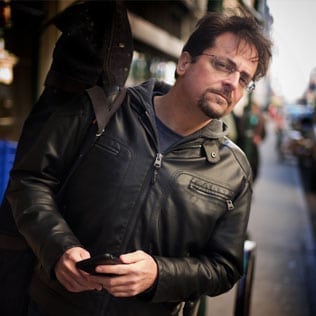 David Bergman is one of the nicest guys you'd ever meet. He is humble, unassuming and crazy good at what he does. David has 13 Sports Illustrated cover to his credit. He has photographed 6 presidents and numerous big name celebrities. If that wasn't enough he is the personal photographer for Bon Jovi. He is also known for his work with the Gigapan, the pano gear that enabled him to shoot the inauguration of President Obama and that has garnered over 30 million views!
In this episode of Depth of Field we speak with David about his work and his views of what it takes to be a success.  We talk about what's the point of what you are shooting or why are you shooting what you shoot? What's your attitude like? Do people want you around? What's separates you from all the other photographers out there?
Remember, we have a new feed on iTunes and we need your ratings and comments. By rating us you help put us in front of many more listeners. If you want to comment right on the timeline of the podcast, listen in on Soundcloud. Do you have suggestions on who should be a guest on Depth of Field? Great email us at depthoffield@thedigitaltrekker.com.
Follow David Bergman's works:
Website: davidbergman.net
Blog: blog.davidbergman.net
Gigapan: davidbergman.net/gigapan
Tour Images: tourphotographer.com
Twitter: @davidbergman
Facebook: facebook.com/DavidBergmanPhoto
His Photo Book On Bon Jovi: Work
FaceBook Comments
comments