Kacchpuri: Home of the Dhobi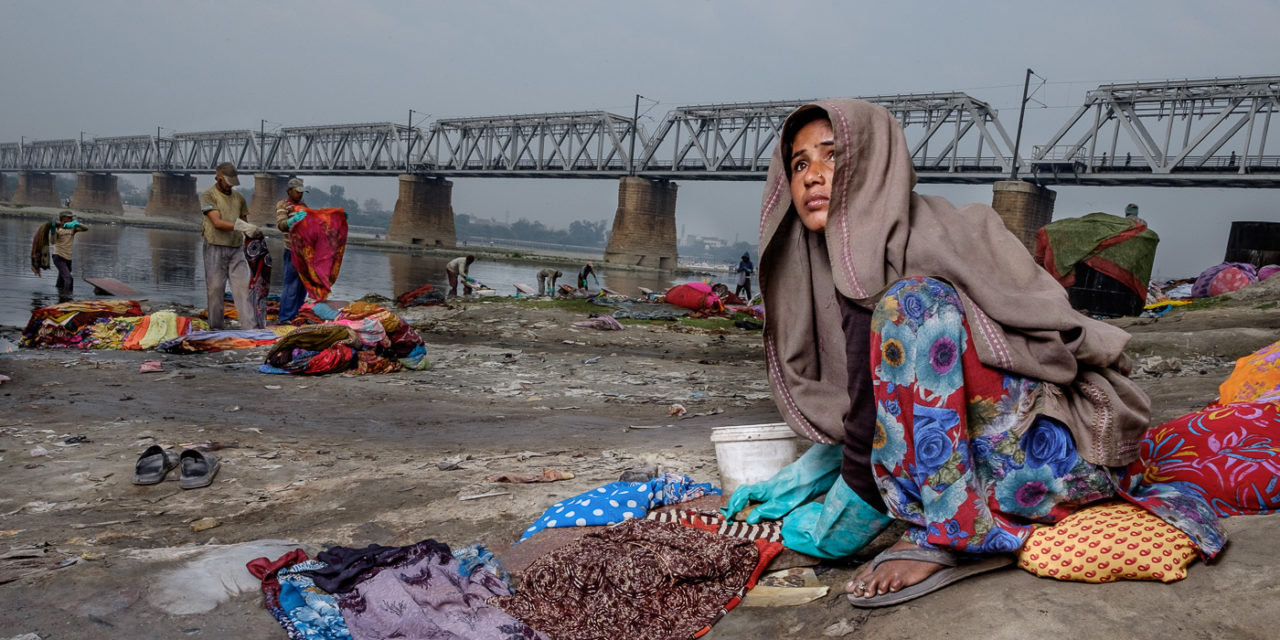 In India, just down the Yamuna river from the Taj Mahal is a small village called Kacchpuri. A village filled with the poorest of the poor trying to squeeze out a daily living in a myriad of ways. Many of the villagers sell used saris. They go around the area buying old worn-out ones. They mend them, wash them and  sell them to people who can't afford new ones. The whole village seems to be involved in the process. We visited the Dhobi Ghaat where dhobies wash the used saris. A dhobi (male) or dhobin (female) takes the old saris and boils them, scrubs them and then rinses them in, of all places, the Yamuna river.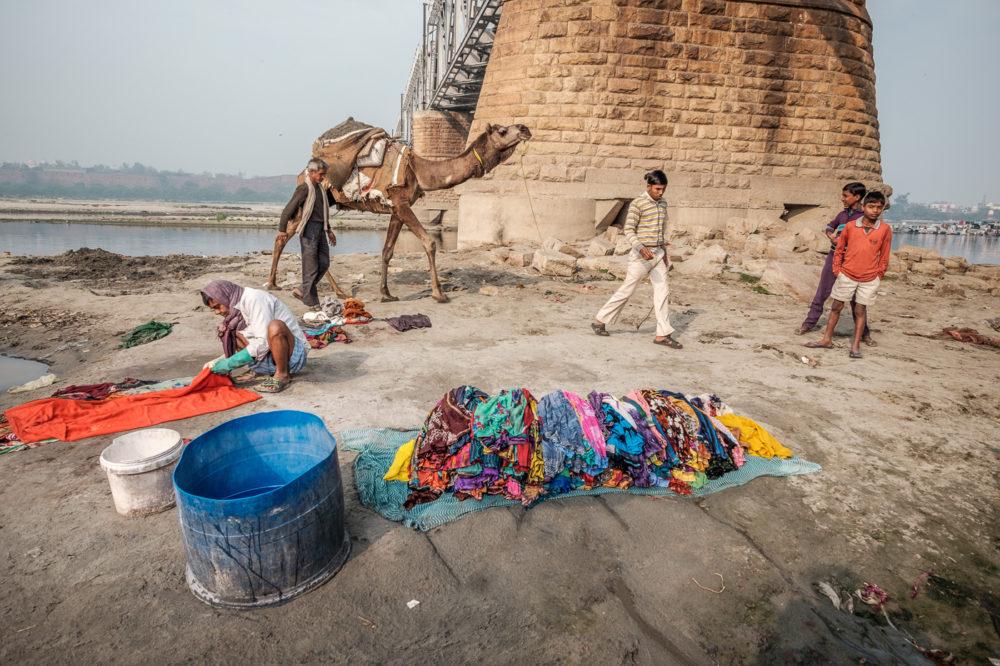 Of course, as the villagers live on the river, the children play in and around the river as well. From flying kites to drawing in the sand, the Yamuna is home to these people.
Another part of the village makes bullwhips. They string scraps of leather together to make a whip and then sell them wholesale to a middleman who sell them to shopkeepers who in turn sell them to tourists.
Like so many places in India, these people are poor, they have almost nothing, yet when you look at their faces you see smiles and joy. I am reminded of a quote from one of my favorite preachers, "It is not how much we have, but how much we enjoy, that makes happiness." – Charles Spurgeon
FaceBook Comments
comments