Mongolia: One Spot Open!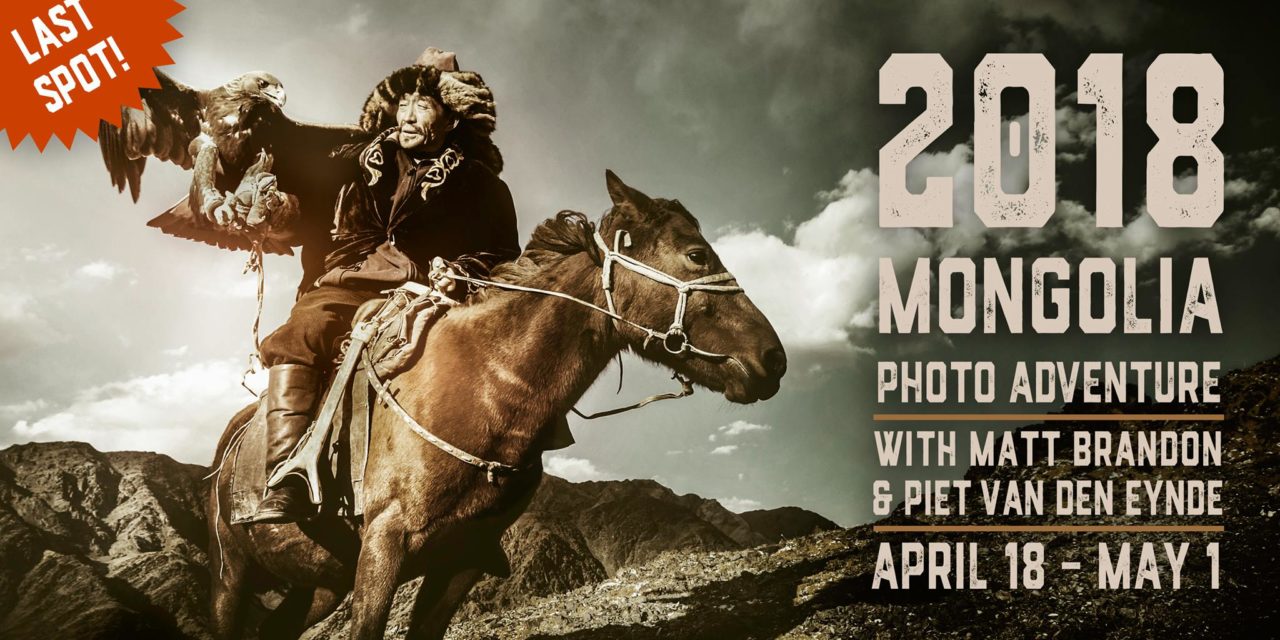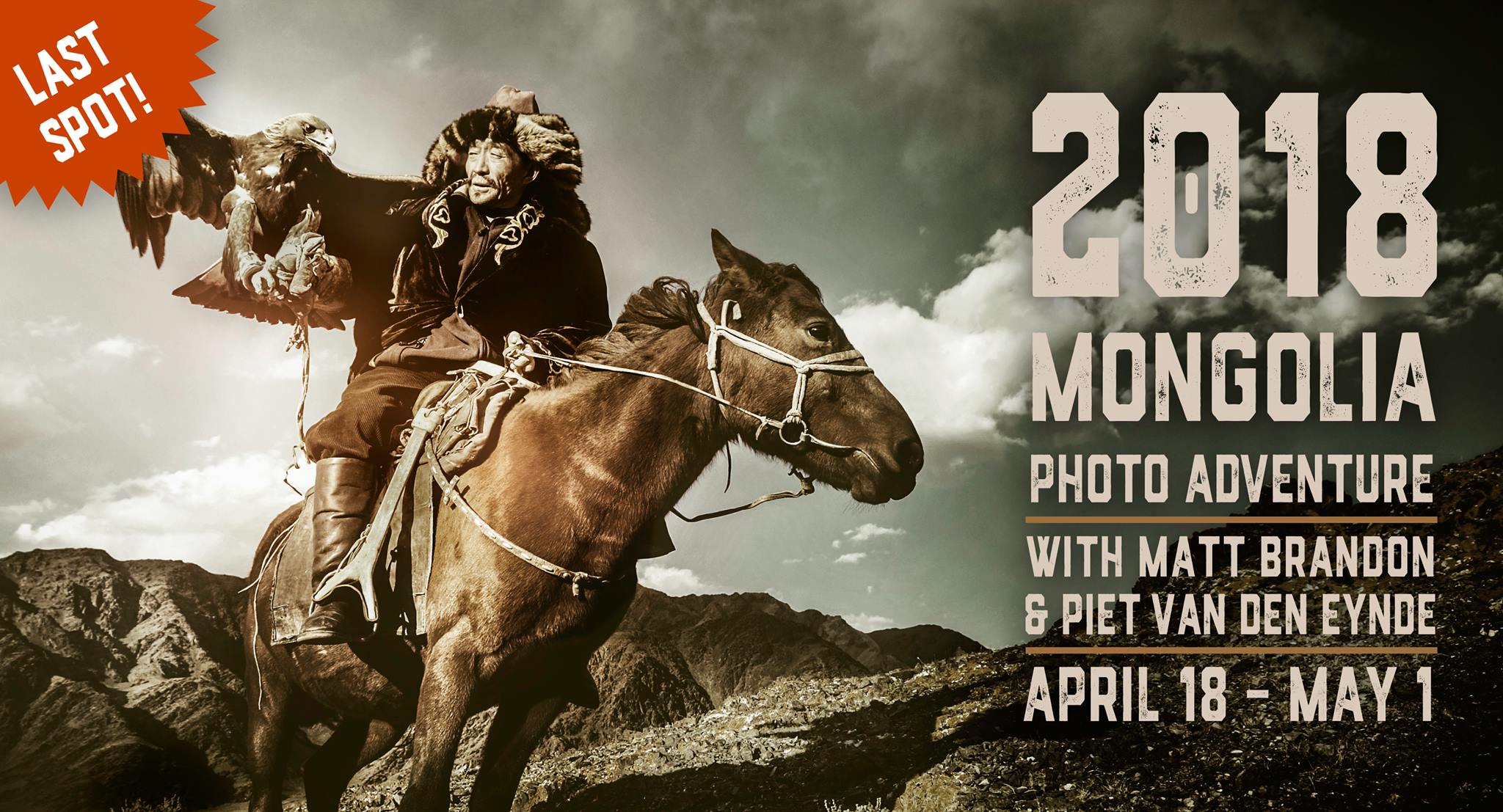 This is a limited offer. Recently Piet Van den Eynde and I invited a select group of five adventurous photographers to join us for our first Mongolia Photo Adventure. Everything is set for a phenomenal trip of photographing nomads and eagle hunters! We had one cancellation and are therefore opening up one (1) spot for this amazing photo opportunity.
As this is our first workshop in Mongolia, and we did not want to leave anything to chance, we are are using one of the best fixer and travel agencies in Mongolia, who has worked with various film and photographer crews. They have made productions for world-renowned companies like BBC and Red Bull, so they know what photographers want: this won't be any tour bus bouncing around the countryside with 5-minute photo stops. This is a trip by photographers, for photographers.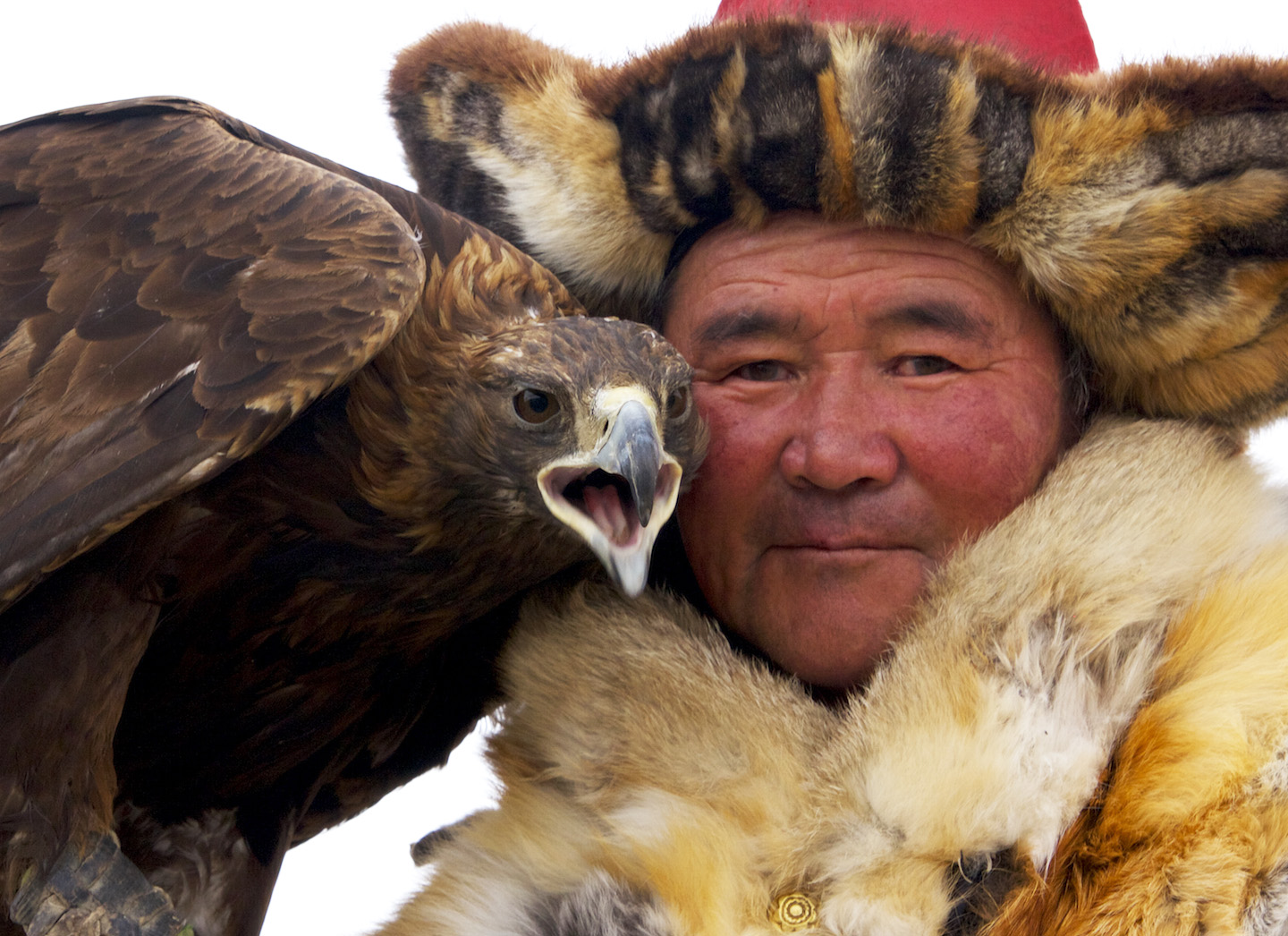 Although we will also use available light, Piet and I will be bringing our flash gear with us to Mongolia, to enable participants to make the same striking portraits we are known for in our India workshops.
This trip will be offered again in 2019, but at a higher cost and with more participants.  Most other Mongolia photo workshops have an 8:1 or 10:1 guest: instructor ratio and focus almost exclusively on available light. If you've ever wanted to explore Mongolia in an intimate group, guided by two photographers, a fixer and a local guide and explore the use of location flash photography, this is the trip for you.
Availability:
The last space will become available on Saturday, January 20th:
Malaysia: 11:00 PM
Brussels: 4.00 PM
LND/GMT: 3:00 PM
New York: 10:00 AM
Dallas: 9:00 AM
SFO: 7:00 AM
The Last Spot Available to Book in:
Practicalities
This trip is limited to 5 participants. 4 spots have already been booked so one more spot remains to be filled. Once the 5th participant is confirmed, the tour will be closed. We promise not to expand the size of the group.
Dates:
April 18 – May 1st
Cost:
$6.500, including a $1400 deposit payable within two days after registration. This price includes an internal flight, but not your international flight to and from Mongolia. More details below.
Registrations:
Registrations for the one remaining spot will be handled on a first come/first served basis. We are using Eventbrite to handle the registrations. You register for a free 'Registration ticket' using this link. After registration, you will be emailed the deposit and payment instructions and you will have two days to pay the deposit. There will be a waiting list. If the first in line does not make the deposit in due time, we will contact the second.
Cancellation policy:
Due to the tight schedule, once you've paid your deposit, the balance is also due and there's a 100% cancellation fee. So, before you register, please make sure that you are available on those dates. Also please note that due to time zone differences, in order to reach Mongolia on the 18th of April, you might need to leave on the 16th or the 17th. Conversely, you might return home only on the 2nd or the 3rd, depending on connections.
Any questions?
Just shoot Piet or me an email.
Pricing for this Photo Adventure is inclusive of all in-country Mongolia travel*, 1 night Ulaan Batur hotel stay between Day 1 & Day 2 of the itinerary, 1 night hotel stay between Day 13 & Day 14, all countryside accommodations, non-restaurant meals and transport, in-country airfare between Ulaanbaatar and Ölgii, photo-pro sessions while in countryside, use of inverters and other charging equipment. Tents and sleeping bags will be provided. Expedition participants must provide own camera equipment, lenses, data storage cards/devices, computers (if desired), any specialty camera accessories and personal effects. Personal expenses (laundry, alcoholic beverages, …) are excluded. Participants must have medical, evacuation and cancellation insurance. A list of suggested insurance companies will be given after registration.
*Airport transfers will be provided at no additional charge if arriving on Day 1 of the listed itinerary and/or departing on Day 14 of the itinerary. For arrivals and departures at other times, airport transfers can be arranged for a nominal fee.
FaceBook Comments
comments