SHARKS! (and how to turn a travel tripod into a light stand.)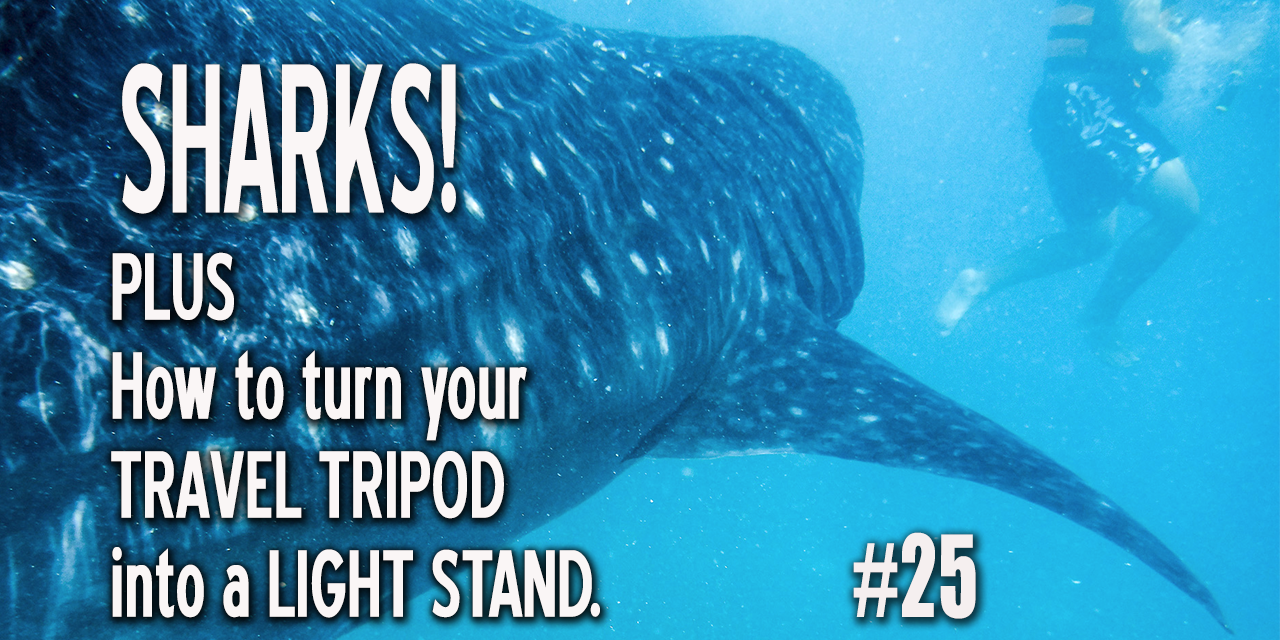 One of the things I have found over the years is if you have a bag, you will fill it to it's fullest. The same goes true with baggage weight limits. So the secret is to be as smart as possible and maximize your gear and clothing's usability. By this I mean, if a piece of gear can double in its use, then that is the best option. For instance, if I can make a tripod double as a light stand I am doing great and will have saved myself a Kg or two. If that tripod can be a small lightweight travel tripod, that is even better. In this video, that is exactly what I show you how to do.
Oh… and yes, there are sharks in this video as well. Big ones!
Portraits of Thaipusam
A new book in the works
Every year I try to photography the Hindu festival called Thaipusam
1
. This year is no difference except, this year I am doing it in a studio and hopefully publish a book in the end. Together with
Fujifilm Malaysia
and Jay Chua of Big Big Studio, we managed to secure permission from the Thaipusam Festival Committee to photograph this event in one of the main temples for this event, Nattukkottai Chettiar Temple, Penang.
Jay Chua, (Onsmo and Big Big Studio) us setting up the lights and backdrop, while Kenny Chew with Fujifilm, Malaysia is providing an onsight printer to print large 8x10ish (A5) prints. Of course, I will be photographing devotees with the Fujifilm GFX using the 32-64 mm lens.
Click on an image above to view full size.
Devotees during Thaipusam will often have piercings and carry large carriages called, Kavadis. It is this visual spectacle that I hope to capture in the studio like environment.  A week back my team met at the temple and we ran a dry run. We set up the studio and photographed some priests and musicians that were at the temple. I think this shows the potential of this project very well.
Subscribe to my newsletter.
FaceBook Comments
comments