MindShift Rotation180° Video Review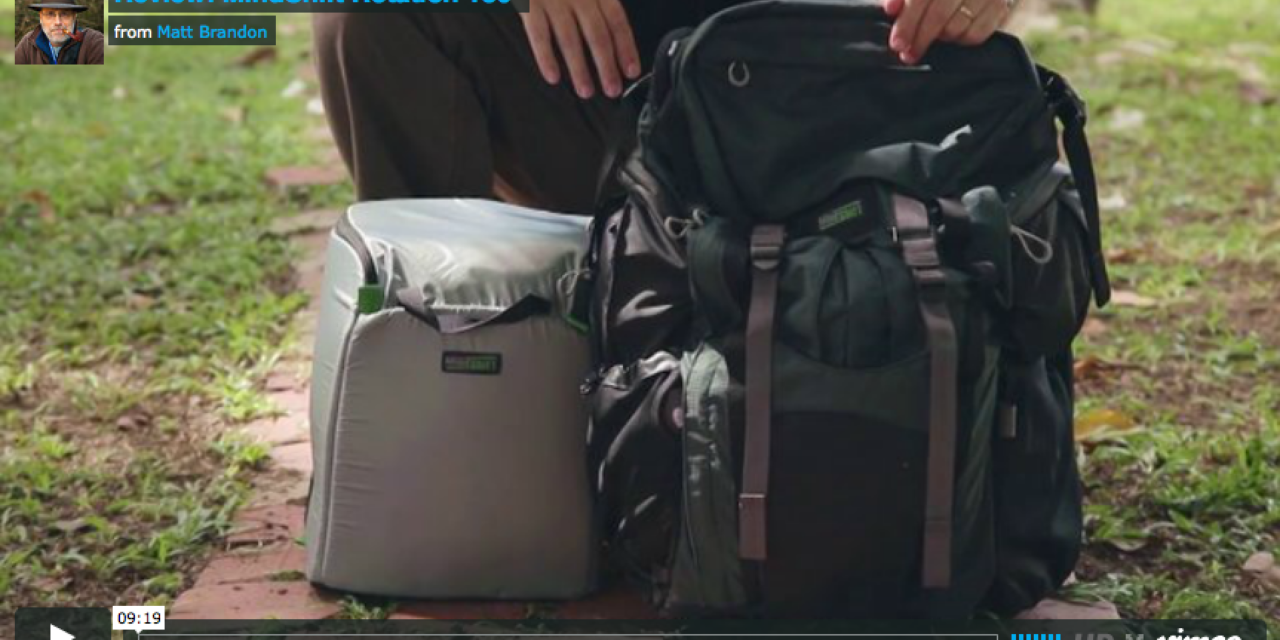 Every so often the stars converge and something wonderful happens. Take when peanut butter and chocolate collide or when Michael Jordan decided to play basketball. Of course combining two ideas doesn't always turn out the way we want, take the Reliant Robin. Car manufacturer Reliant's attempt at putting a tricycle and and a car together proved less than successful. But when it comes to combining a backpack and a belt photo bag, I think MindShift Gear will have better luck. MindShift Gear, founded by the creators of Think Tank Photo and conservation photographer Daniel Beltrá has combined the camera backpack and bum bag and came up with the Rotation 180°.
I was fortunate to get my hands on one of the very first bags produced and I can tell you this bag is made in the tradition of excellence that photographers have come to expect from Think Tank Photo. The Roatation 180° bag is crafted and thought out to the point of perfection.
The suspension system is on par with any high tech gear meant for backpacking or trekking. Unlike so many other photo backpacks this is a pack that distributes your heavy load of gear over your back with comfort for those long treks. So the question I had was would this bag work in an urban setting? I decided to take it out for a test drive. The results are shown below.

Here are the more technical points of the bag:
Dimensions
Exterior dimensions with outside pockets empty:
13.5″ W x 22.5″ H x 10.5″ D (57 x 27 x 34 cm)
Interior dimension of only the upper compartment:
12″ W x 14″ H x 8″ D (30.5 x 35.5 x 20.3 cm)
Exterior dimension of the belt pack only:
13″ W x 7″ H x 7.5″ D (33 x 17.8 x 19 cm)
Interior dimension of the belt pack only:
12.5″ W x 7″ H x 7″ D (31.7 x 17.8 x 17.8 cm
Weight
Combined weight of both the belt pack and the backpack:
5.3 lbs (2.5 kg)
Belt pack weight:
1.8 lbs (0.8 kg)
Backpack weight:
3.5 lbs (1.6 kg) Generally used with the belt pack in place
Volume
Total:
2287 cubic inches or 37.5 liters (without the accessories)
belt pack volume:
480″ (7.87 liters)
Backpack volume:
1807″ (29.63 liters)
Over all this is a great bag. It's profile and size is such that you might even be able to get it on an international flight. The only problem is you'll want to pack it to the brim and then it will be overweight for a carry-on. For me the only thing lacking to make this a perfect bag is a computer compartment. A computer compartment would allow it to cross over from an outdoor photography bag to general travel bag with ease.
The fact is, it is perfect for what it was designed for, the outdoor photographer — hauling pro gear over long treks in the back country — it keeps your gear ready and accessible.  The biggest advantage is this bag keeps you from having to keep taking off your backpack every time you see a shot along the trail. I wish I had this bag when I was leading treks in the Indian Himalaya it would have been ideal! As it is, it can function well as a travel and urban bag.
Be sure and drop by MindShift's website and check out what Daniel Beltrá and the rest have going on there. As I said in the video, I love their stand on conservation and the environment. We need more companies like MindShift – innovation with a conscience.
FaceBook Comments
comments