Protection for your other Camera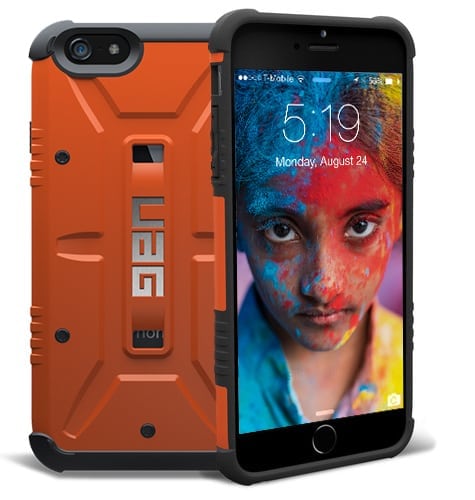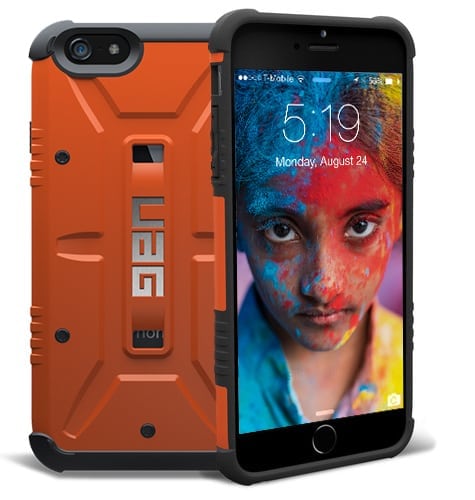 You know that a good camera bag is an essential. You also know that you can never seem to find the right bag, right? If I ask any given photographer how many bags they have I usually get an embarrassed eye-roll and then a number between 5 and 20. Seriously, bags are important, first and foremost for protecting your camera and lenses. But what about your other camera? You know, your phone.
Today, most people don't leave a room, let alone the house without their all purpose point-n-shoot camera aka their smartphone. Yet, how protected is it? How many phones have you destroyed? I have ruined two at least, my daughter on the other hand… well, we won't go there. So when my family moved back to the U.S. for the year we got new cell service and new phones. I opted for the iPhone 6 (not the Plus… too big!). But after hearing so many complaints about the iPhone 6 bending and knowing how rough I am with my phones and how often I loose them, I wanted a case that was bombproof, easy to see and could be dropped from the stratosphere and survive. You think I am kidding? Well, enter the Urban Armor Gear case or UAG. Specifically the Outland case for the iPhone 6.
The Outland is a composite case and by composite they mean both hard plastic shell and a soft plastic liner giving the phone its protection. This case is slim and has a great feel to it. There is no rubbery tacky stuff on this case so it slides into and out of your pocket with ease. I have owned a case or two in the past that the designers felt they needed to make grippable by adding a rubberized finish to it. The problem is it makes the phone impossible to get out of your pocket without pulling out every bit of paper bills along with it. So I am pleased with this slick yet matte finish. The inside black plastic is honeycombed  and not only looks good but I assume provides extra strength and protection. The case front has the black plastic protruding ever so slightly above the glass to give the glass protection. All four corners are reinforced with the same black plastic to give extra protection when the the phone drops on the corners. Speaking of protection this case is rated to military drop-test standards (MIL STD 810G 516.6), impressive. It is at this point I need to confess that I have dropped this case several times already and so far, so good. Not even a scratch on the case.
When you buy the UAG case they include a screen protector as well. But to be frank I tossed the free one and opted for the more costly tempered glass screen protector. I used one on my iPhone 5 and it worked like a charm. The back of the case that has a nice cutout for the camera. With the black surrounding the cutout you wont get any glare or reflection on the camera. This isn't a huge complaint with many cases, but it has happened. The case has a nice industrial design look to it, with the orange it gives it almost a tactical feel. There are two cutouts on either side of the UAG branding on the back, I have no idea what this serves. They don't match up with the Apple logo, in fact they only show part of the words "iPhone". To me this is odd and doesn't make much sense. Why have them if they serve no function and only serve to allow dust into the back of the case? This side of the case also sports four skids along the four corners that create a nonskid footing for the case and protect the harder plastic shell. Little attention to details like this make this case what it is.
The camera… er phone goes into the case easy enough. Slide it in volume rocker side first and then the other side just pops in. Sometimes doing it this way turns on the phone – no big deal. Getting it out is a little more difficult but still not a huge issue.  The cutouts on the bottom of the case are large enough to allow for third party accessories. Don't underestimate this. The last case I owned wouldn't fit my third party Lightning to USB charger, only the Apple charger would fit. Not an issue here.
Over all this case is a winner. I chose the Outland as it is orange and make it easy for me to see, but if I did it again, I might go with the clear version called the Maverick. It has a very cool look as you can see the honeycomb pattern through the back of the case. UAG also make a folio style case that rocks as well.
So, for $34.95 it is a winner and I give this little guy 4.5 stars.
Now for the fun part. Remember that comment about being able to drop my case from the stratosphere? Watch this:

FaceBook Comments
comments