Review: Angelbird 512 GB SSD2go drive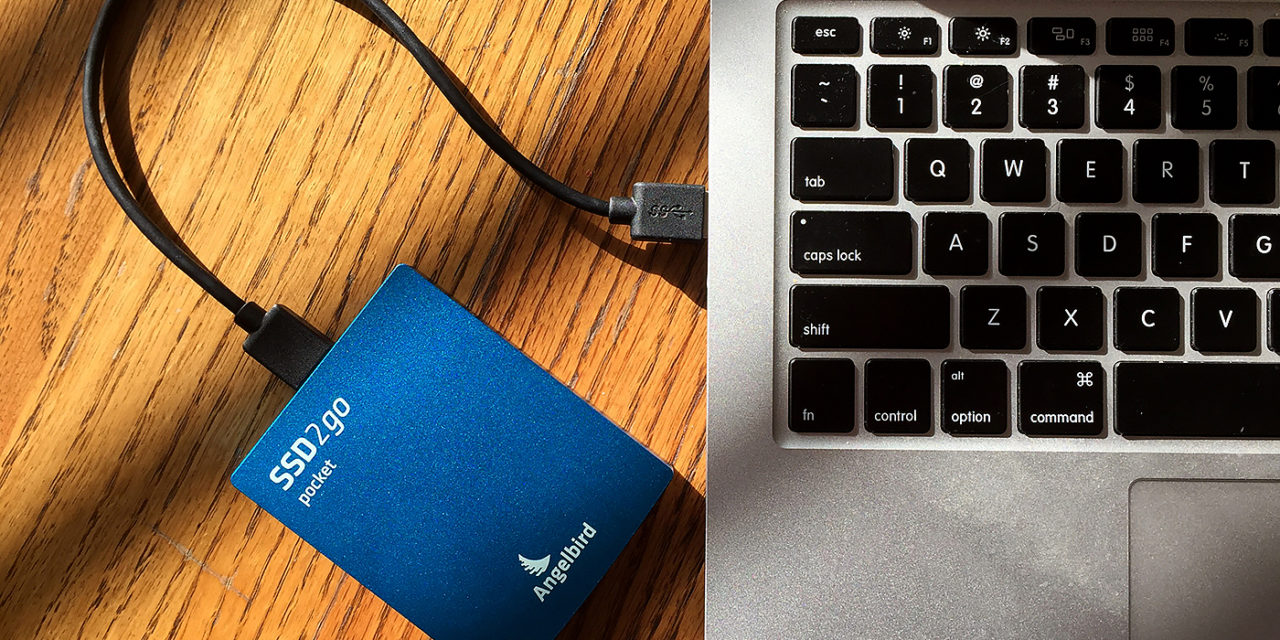 Recently, I was sent an Angelbird 512 GB SSD2go drive. This little guy, and little is the operative word here, is built like a tank. It is perfect for people like me who travel. The great thing about SSD drives is because they are solid state they can be pretty much abused and still function perfectly. Seriously, you could drop this off a building and it would most likely survive… and no, I am not going to try that. I like it's shiny T.A.R.D.I.S. [1. A reference to the blue police box in Dr. Who] blue case and I don't want it scratched. By the way, the case – it is honed out of a single piece of aluminum.  This adds to the solid feel of the device. Now I was a little worried when I saw the USB 3.0. cable. I had never seen a drive use a type A to type A cable. But it works like a charm. The cable fits really tight into the unit and into the computer. You can get the back engraved for free. Most people put their website or a contact number. I have never had any contact info on a drive before and frankly, I have never felt the need. I guess because I have never lost a drive before so it didn't really occur to use it that way. So I had a bit of inspiration added to the the back. Since it is T.A.R.D.I.S. blue in color I added a quote from Dr. Who that fits my ethos. "We're all stories in the end. Just make it a good one, eh?" Honestly if I was to do it again, I might put my email address because this drive is so small I actually might be able to loose it.
Now for the most important part – the speed. This drive is fast. According to the the manufacturer the drive is capable of a Sustained Read Speed up to 450MB/s and a Sustained Write Speed up to 390MB/s. Now to be fair, I tested it with my Blackmagic Design Disk Speed Test and didn't quite get those speeds. I got Read speeds up to 420 MB/s and Write speeds up to 367 MB/s. Still impressive.
Let me tell you why this is important and what I plan to do with this honey of a drive. A few month back I was getting really frustrated with the speed of my Lightroom catalog. It would take forever to load images and when I made changes I honestly had to wait a few seconds for those changes to take effect. I optimized my Lightroom catalog but that didn't really help much. So why was my Catalog acting so slow? The problem was I was running my catalog off my WD My Passport drive. This was/is a slow drive and the catalog just wouldn't keep up with my changes due to the lack of speed supplied by the WD drive. My personal Lightroom Guru, Piet Van den Eynde suggested I get an SSD drive and things would run better. At this point you might be asking, why I couldn't just put my catalog on my computer's drive? My answer to that would be, which computer? I travel, it's what travel photographers do and as such I work off of two computers. I have my large iMac that I run two monitors on at home and my Macbook Pro I travel with. What I needed was a portable SSD drive to house my Lightroom Catalog. I looked around and found a few options. One I almost went with was the Lacie Rugged USB3 Thunderbolt Series 500GB SSD. But it was large and very bulky. The Angelbird is small,  3.5 x 2. 75 x 0.41 inch (89.0 x 69.9 x 10.4 mm). The Lacie Rugged drives are a bit overkill with the rubber bumper they add. The fact is it is an SSD, there is no need for that bumper anymore, there are no moving parts! So I went with the Angelbird and now my Lightroom catalog zips.
If you would like to hear how specifically you can use this drive in your Lightroom workflow. I would advise you to visit Piet's blog where he reviews this same drive but goes into greater detail how to use it in your workflow.
In conclusion: I am very happy with the choice of this small, sexy drive. I really can't find a downside. If you pushed me to find one it might be the price, at $450 it is not cheap. But then, you know what they say? You get what you pay for and this is certainly true here. With that said I am giving the Anglebird SSD2Go Drive 5 Trekkers.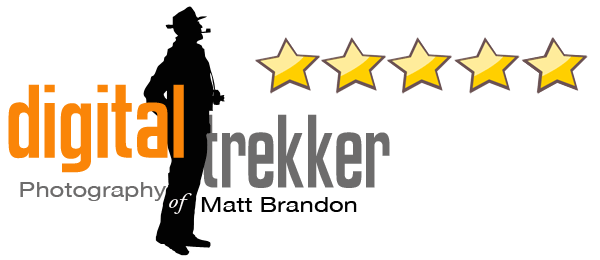 FaceBook Comments
comments