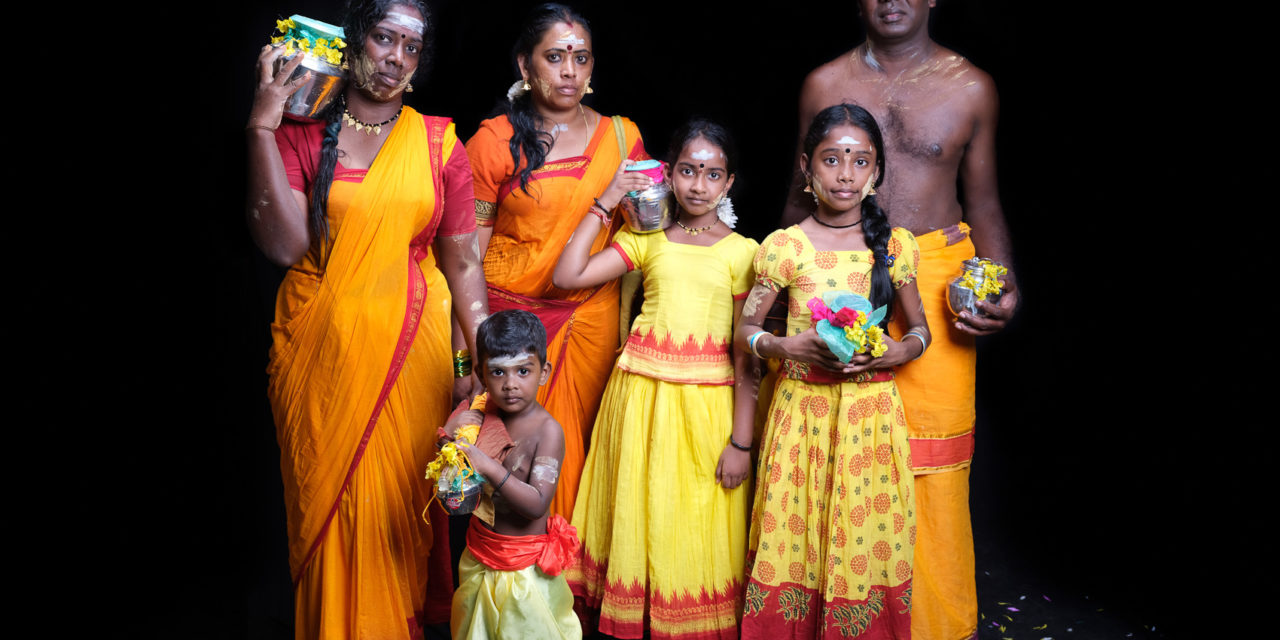 I recently received an email from a follower asking me what my mental process is when I shoot any particular shot. What kind of things are going on in my head when I make an image? Is there a mental checklist that I go through when I am looking in the viewfinder? So, in this video, I attempt to answer these questions by taking you, the viewer out with me shooting. I talk through my thought process and what I see. Afterwards, I take the images I've shot and bring them into Lightroom and talk through what I was seeing when I shot the frame. If you have any questions that you want to be answered on video please email me your questions or drop them here in a comment.

Tomorrow I get on a Singapore Airlines A380 and make the relatively short hop to New Delhi, where I will join a small but excited group of photographers for the 2018 Rajasthan Lath Mar Holi Workshop and Tour. Lath Mar Holi is an exciting, chaotic and incredibly photogenic event. As you probably know, Holi is a celebration of color. It is a time when India goes crazy and colored powder and water go flying everywhere.
But the Lath Mar Holi is unique, in that it is held a before the traditional celebrations. It takes place in the neighboring towns of Barsana Vrindavan, and Nandgaon near Mathura in the state of Uttar Pradesh. The name Lath Mar Holi literally means "Holi with sticks." In this celebration, the women of the village hit the men with sticks. The close quarters, the intensity of the celebration all lend this location and event to be one of the most colorful events in India's year – and that is saying a lot! No trip to Rajasthan would be complete without a few days in Jodhpur, the Blue City and Jaipur the Pink City. I hope to be able to post a photo or two along the way as we travel from city to city. Of course, it is all contingent on cell coverage and internet access. At the very least, I'll try to send you a postcard!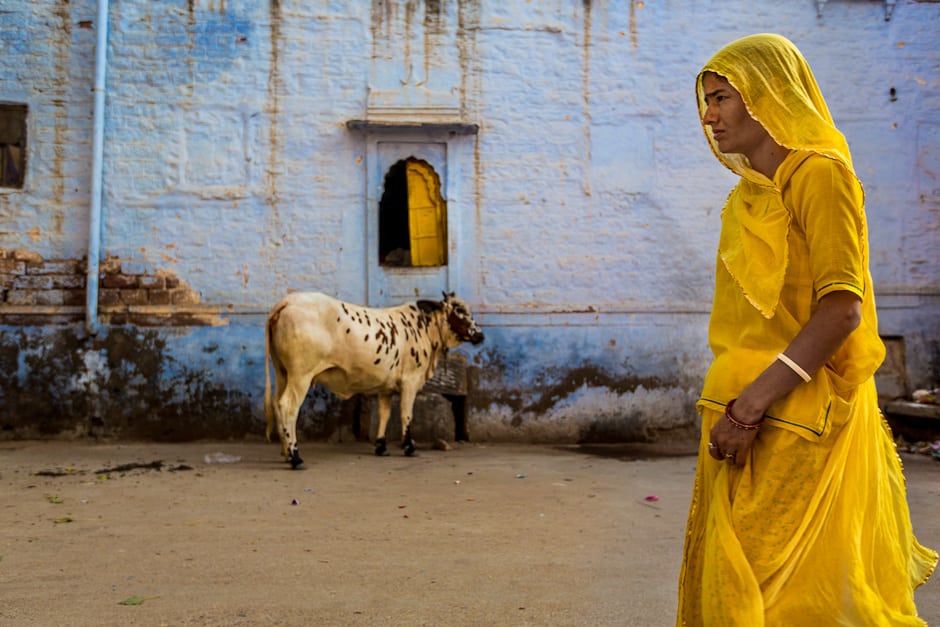 Jodhpur, Rajasthan, Known as the 'Blue City" because much of the cities walls are washed in a blue paint. An old tradition that no one knows for sure how it started. Some say it is to keep the mosquitoes away. Others say it keeps the house cool in the desert sun.
Photograph by  
Matt Brandon
National Geographic Traveller U.K.
I am pleased to announce that the March issue of National Geographic Traveller U.K. has been published and my supplement on Qinghai, China, was sent out with it. It is a privilege to be associated with this magazine and to do so in such a big way is super exciting. This issues supplement had 21 of my images including the cover image. If you are interested in purchasing a digital or hard copy of this issue and the supplement you can find them HERE.
Screenshots of the supplement.
Last week was the Hindu festival of Thaipusam. I have photographed it many times over the past few years. But this year it was different. This year I partnered with Fujifilm Malaysia,
Onsmo
a Malaysia based studio lighting retailer and distributor. We worked closely with the Thaipusam committee and they were kind enough to give us space in one of the most important temples of the event. In this temple, we set up a makeshift studio with two lights (a main and kicker) and a large seamless black backdrop. Here is what I wrote in my artist statement on my 
online gallery
.
"In Portraits of Thaipusam, I endeavored to separate the Thaipusam participant from the chaos of the festival. I always want my photographs to inform and to communicate. Dropping the cluttered background of Thaipusam is like putting on visual headphones. It reduces the visual noise. Much like audio headphones allow listeners to focus on each part of a musical composition that they might otherwise miss. In the same way, by placing the Thaipusam participant on a black backdrop, the viewer focuses on the devotee and is more able to humanize the practitioner rather than just seeing them as a part of a circus. Each of the people in this gallery came to Thaipusam to either fulfill a vow or help someone else do the same."
FaceBook Comments
comments